Around the connection, United Methodists have gathered online and in-person to confront issues of racism.
Learn more.
Panel Discussions
Visit our Panel Discussion page
Doctrine of Discovery, November 18
Intersectionality, October 28
Voter Suppression, October 7
The Theological Roots of Racism: September 16
Emerging Leaders: August 26
Seasoned Leaders: August 19
Looking Back to Move Forward: July 1
Videos from Other Events
September
September 26: Multi-denominational Day of Prayer, (United Methodist Men)
August
August 27: Faith Talks: Voter Guides & Voter Suppression, (United Methodist Women)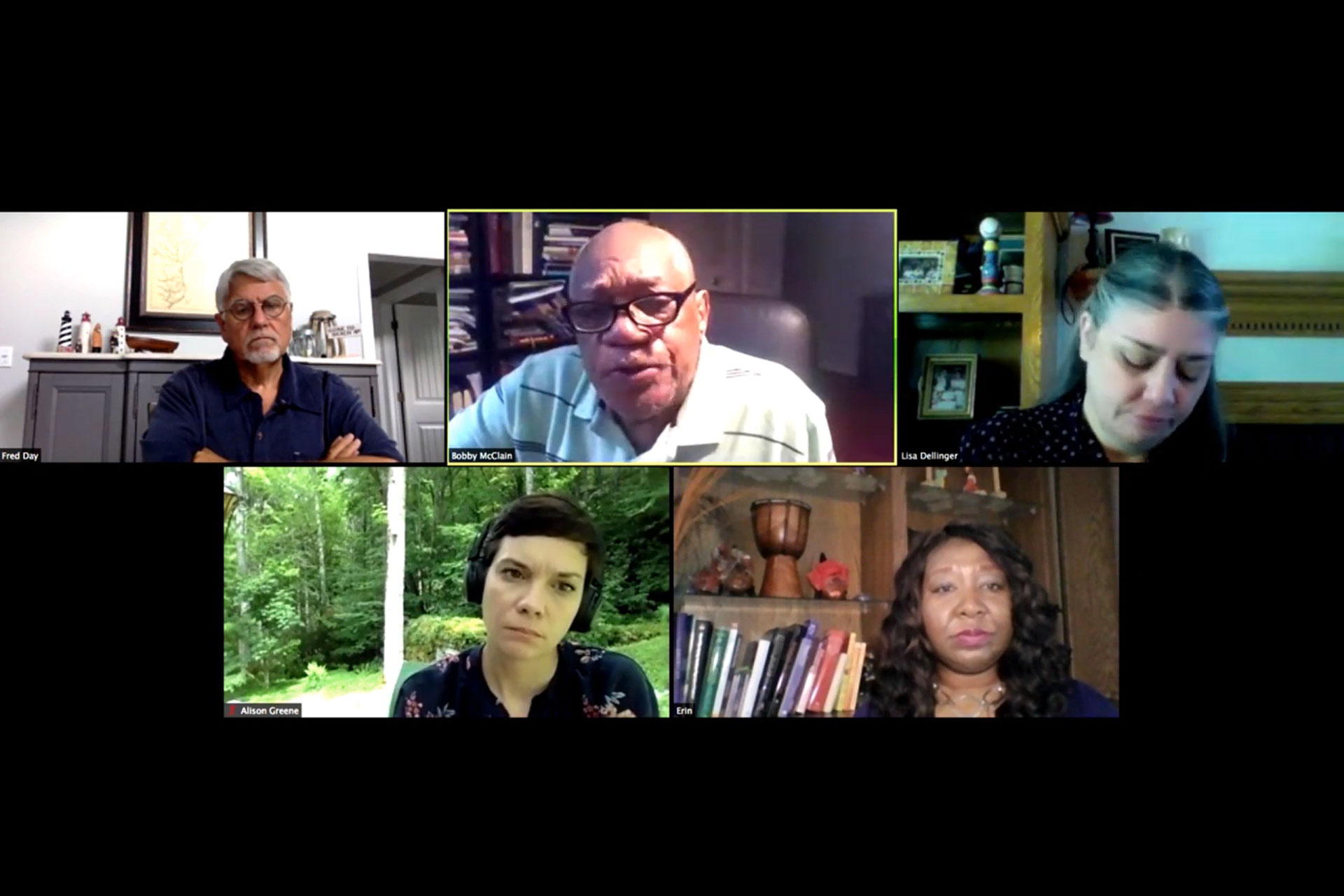 Our July 1 Town Hall featured experts talking about the history of racism in the United States and The United Methodist Church.
July
July 30: Blackness and Anti-Blackness 101 webinar, (Louisiana Conference)
July 23: Faith Talks podcast webinar, (United Methodist Women)
July 23: White Fragility/White Supremacy webinar, (Louisiana Conference)
July 17: How to be an Ally: Anti-Racist Action and Reaction, (Greater New Jersey Conference)
July 16: An Interview with Rev. Dr. Ron Bell by Rev. Natasha Murray and Rev. Mark Norman, (Arkansas Conference)
July 15: Whiteness 101 webinar, (Louisiana Conference)
June
June 25: Prophetic Speech: An Anti-Racism Workshop, (Glendale UMC, Nashville, TN)
June 24: Denominational Worship Service: A service of lament
June 19: Bishops' Juneteenth Announcement, (Council of Bishops)
June 13: National Day of Prayer for United Methodist Men
June 9: Navigating 2 Viruses: Regathering in the Midst of Racism and Pandemic, (Discipleship Ministries)
June 8: A Time of Prayer and Reflection, (General Commission on Finance & Administration)