What is a "hot dish" or "hotdish?" It's a mix of meat, starch, and vegetables served in a single baking dish. Watch the video to find out more.
Vintage Methodist cookbooks from the Upper Midwest often include several versions of hotdish. Don't call it a casserole! Hot dish is basically: meat, potatoes, canned or frozen vegetables, and canned soup. Sometimes rice or macaroni take the place of the potatoes.

Hotdish, which first appeared in church cookbooks around the 1930's has it's own Wikipedia page which confirms, this dish originated in church basements in the Upper Midwest among budget-minded farm wives who found a way to feed large families and congregations. Hot dish is still popular in Minnesota, Wisconsin and The Dakotas.
Someone loaned me a copy of a mid 1900's cookbook from the Zion Evangelical United Brethren Church in North Dakota, the EUB is one of our predecessor denominations before we all became the United Methodist Church in 1968.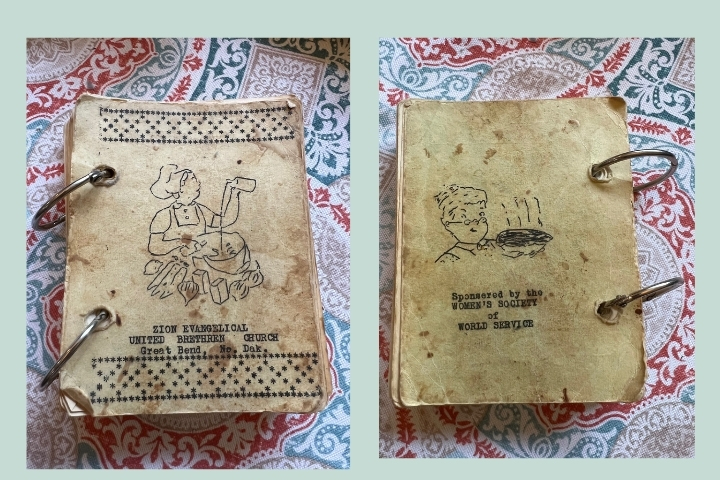 The Zion cookbook contains 2 hotdish recipes. This one layers unspecified amounts of raw carrots, onions and hamburger, plus both rice and potatoes, and then tomatoes instead of cream soup. The second recipe is similar and adds a can of kidney beans.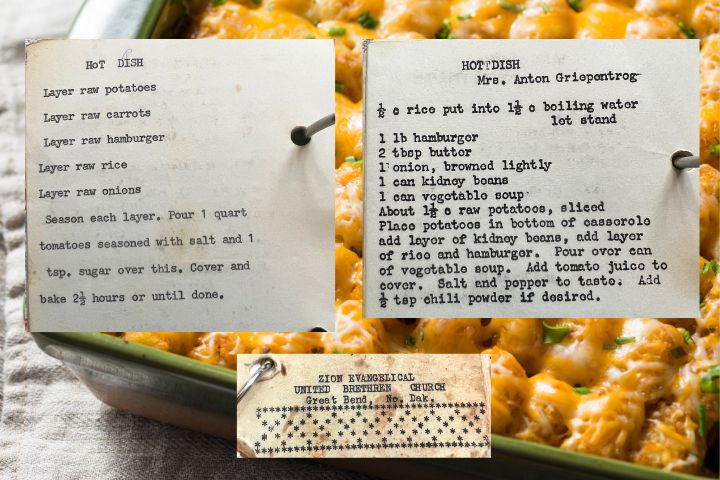 Here's a simple hot dish recipe you can try.
For more favorite Methodist recipes, and food and fellowship stories, visit our webpage: UMC.org/OurUMTable or our page on Pinterest.
This video was produced by United Methodist Communications in Nashville, TN. Contact is Joe Iovino.
This video was first posted on August 28, 2023.
UMC.org is a ministry of United Methodist Communications. For more than 80 years, we have been delivering messages of hope and leading the way in communications ministry. Join us in this vital work by making a tax-deductible donation at ResourceUMC.org/GiveUMCom.