On December 9th, 2021, Geoff Keighley hosted the eighth annual The Game Awards online to a viewing audience of dozens of millions of people across the globe. This event, which is quickly becoming known as the Oscars for gaming, is produced by a suite of media representatives and gaming companies worldwide.
As Mr. Keighley read the list of nominees for the Game of the Year category, no one was expecting the resulting selection. In competition with some of the biggest entries of the year, such as the much anticipated Metroid Dread from Mercury Stream/Nintendo to the next entry in the Resident Evil franchise from Capcom, the clear underdog was It Takes Two from Hazelight Studios. It was so unanticipated that game director Josef Fares was the only member of the production company in attendance at The Game Awards that evening.
However, as Mr. Keighley read off the announcement that It Takes Two had been selected as the Game of the Year for 2021, raucous applause erupted in the room for the victory of the unexpected entry. But what is It Takes Two and why should we care about it?
The Bad Rep of Games
It's no mystery that video games and the Church have a rocky history. Gaming in general is not well received, given the Satanic Panic of the 80s and 90s from tabletop role-playing game Dungeons & Dragons. With the newest generation of games featuring hallmarks such as Grand Theft Auto and Call of Duty, the Christian Church has continued to echo the unfortunate proclamation that video games are inherently violent and problematic.
However, as someone who has written dozens of sermons based around the connection between scripture and video games, allow me to assure you that there is more at play than just senseless violence. Are some games excessive in their violence? Perhaps. But even the most violent games have some possible purpose found deep within them. This point is excellently illustrated in It Takes Two.
Two is the Magic Number
Josef Fares and his production team are nothing if not extremely consistent in their main goal of gaming: connection. Since stepping up to the role of director, Fares has made three games: Brothers: A Tale of Two Sons, A Way Out, and his latest award-winner It Takes Two. Each of these games, while narratively different, are quite similar in their ludology (the way that they actually play as a game).
Whether it is two men attempting to escape prison in A Way Out, two brothers attempting to save their father in Brothers, or two divorcing parents working through their problems in It Takes Two, the point of the game is to connect two people together in interactive and collaborative gameplay. Story beats aside, the games themselves are best played with another person.
Stop Me If You've Heard This One Before
Picture a person who plays games. A gamer is just a burnt out twenty- or thirty-something with a neckbeard who lives in his mother's basement and never sees the sun, right? As a pastor to nerds, geeks, and gamers, it's stunning how pervasive this stereotype has become. This is untrue on multiple levels - not all gamers are male, nor are they twenty to thirty, and some even have tans.
The truth of the gaming sphere is that it is just as nuanced and diverse as the Church is, despite both parties often getting put in stereotypical parameters. With the award of the Game of the Year being given to a game that quite literally should not be experienced alone, the implication is that the gaming community may not be what the world perceives it to be.
Stereotypes Being Broken
Even still, It Takes Two doesn't contain any real world violence that one might presume from a video game. There are no upgradeable high caliber weapons or grotesque vivisections of highly realistic zombies. This is a game where two parents work out their troubles while their souls possess stuffed dolls in an imaginative dream world. There is one particularly difficult scene involving a stuffed elephant, but it's obviously a bit tongue-in-cheek.
Gameplay-wise, there's barely an option for player death. If one player remains alive, the other will simply respawn after some time. This serves multiple purposes - it allows for the game to feel not only less violent, but also to be more approachable to gamers of all skill levels and interest levels. Despite my wife not being too interested in gaming, this is one game that I feel confident we could and should play together.
To say that 'all video games are violent' is an obvious mistruth when propped up against the child-like, yet still quite heart-wrenching, story being told in It Takes Two. When we allow ourselves the opportunity to look at media with a nuanced perspective, the media itself is able to defy our own expectations and reveal the true purpose behind artists and storytellers creating the projects.
An Invitation to Something Better
It Takes Two winning Game of the Year sets an important precedent for what gaming will be in the years to come. The leading members of the industry are not just creating games that allow for senseless and exhilarating action. They are providing experiences that are best had with friends and strangers. They are building community amongst the last, the least, and the lost. They are providing stories worth telling that we get to experience and impact with our own decisions and game controllers.
The future of gaming is one where the gamers are being ministered to by the media that they consume. This is unquestionable. Games like Life is Strange, Undertale, Unpacking, and Omori are revealing that mental health, gender identity, and faith are worth exploring in a gaming context. It's essential that we as Christians participate and engage with the media being created by the ministerial hands of the game developers. Even at Checkpoint Church, we created a video game for Advent this year (2021).
Games are more than violent experiences that we hear referenced in courtroom cases. They are powerful tools for conversation and storytelling. Games are opportunities to discuss hard-hitting subject matter in a far more engaging format than any other media. Not to mention that these discussions are being encouraged amongst the company of others. Will we take this opportunity or let it pass us by?
---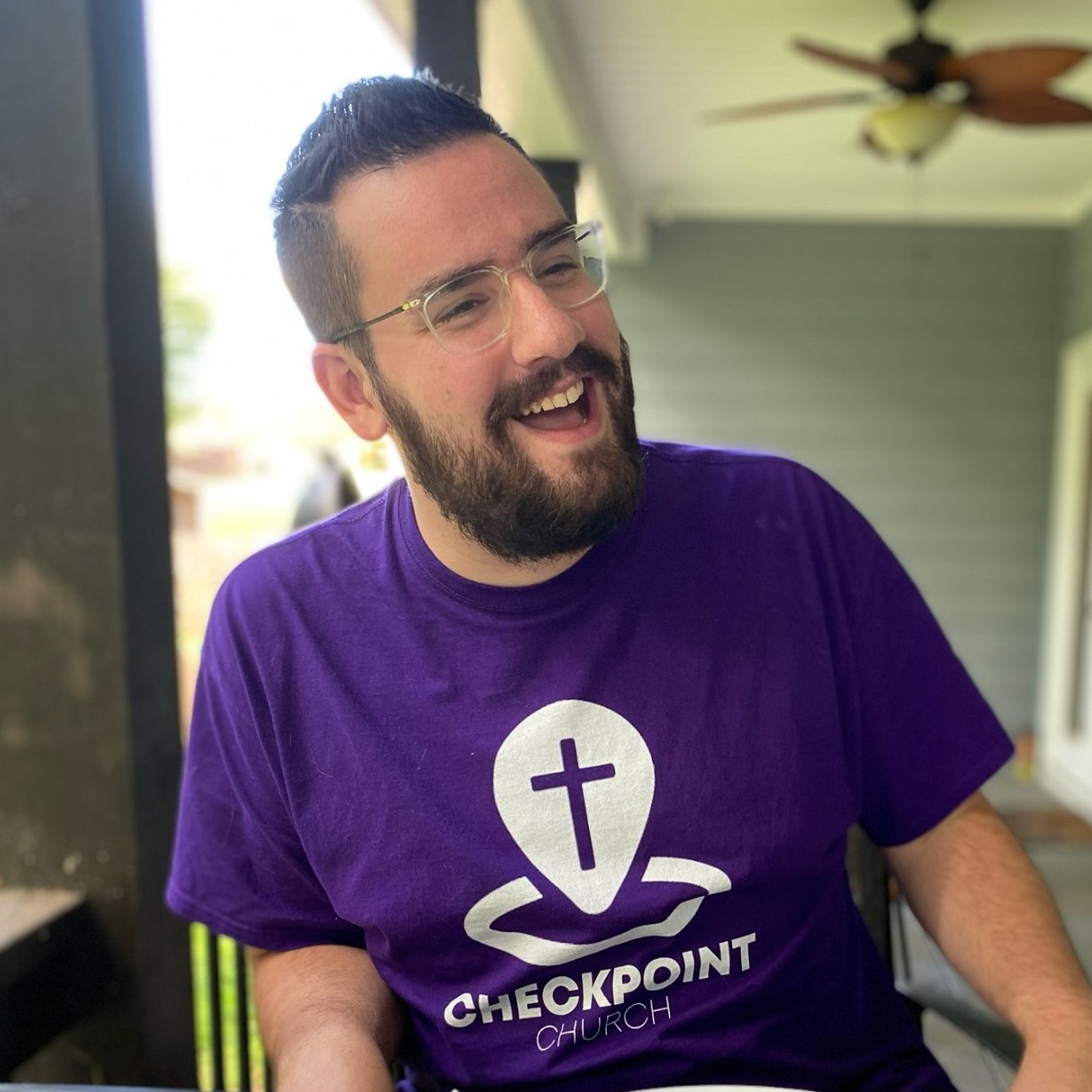 Nathan Webb is a major nerd in just about every way. He loves video games, anime, cartoons, comic books, tech, and his fellow nerds. Hoping to provide a spiritual community for people with similar interests, he founded
Checkpoint Church
--"the church for nerds, geeks and gamers." Nathan can be found lurking on some visual novel subreddit, reading the latest shōnen entry, or playing the newest Farm Sim. Nathan is an ordained provisional elder in the United Methodist Church in the Western North Carolina Conference. He also hosts his own podcasts:
Babble On and Chatpoint
.