Nabisco introduced Ritz Crackers in 1934 and they were an instant success. During the great depression, the crackers were marketed as an affordable luxury. Over the years, Ritz crackers found their way into casseroles, candy and and even as a substitute for apples in apple pie! This recipe bakes those buttery, rich wafers into a meringue for a unique and memorable dessert.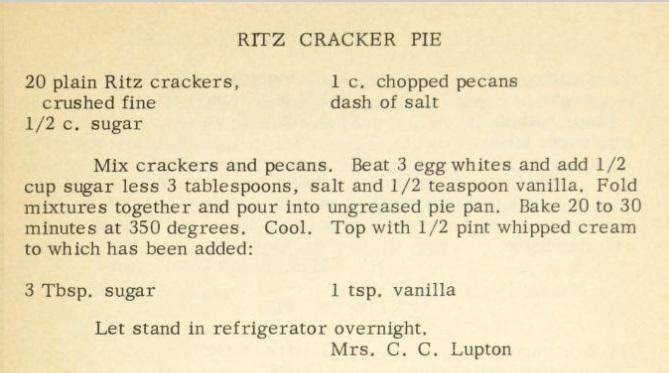 Ritz Cracker Pie is from the 1958 Epworth Favorites cookbook compiled by the Woman's Society of Christian Service at Epworth Methodist Church in Durham, NC.
For more favorite Methodist recipes, visit our webpage: UMC.org/OurUMTable or our page on Pinterest.
This video was produced by United Methodist Communications in Nashville, TN. Contact is Joe Iovino.
This video was first posted on August 3, 2022.