As disciples of Jesus Christ, United Methodists strive to follow him in every aspect of our lives. Yet, many of us struggle to know in which direction God is leading in the busyness of our day-to-day routines.
In the 16th century, a Spanish prince we know as Ignatius of Loyola felt similarly.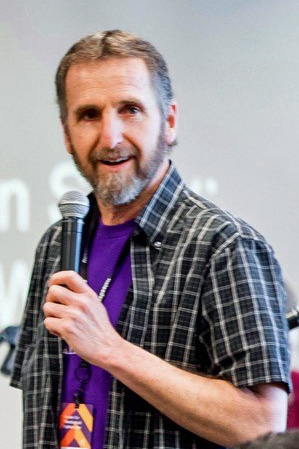 The Rev. Dan Wolpert is the author of several books on Christian spiritual practices. Photo courtesy the Rev. Dan Wolpert.
"He started to ask the question, 'How do I know if a thought, feeling, or particular desire is of God or not?'" explains the Rev. Dan Wolpert, Executive Director and Co-Founder of the Minnesota Institute of Contemplation and Healing (MICAH) and author of several books on Christian spiritual practices. "Ignatius realized that in the present moment it is incredibly hard to know if something is of God or not."
What is the Examen?
Ignatius, who later founded the Jesuit order (the Society of Jesus), developed a practice to help him. By looking back on his day, he was able to more clearly discern what was of God and what was not. His practice is known as the Examen.
The Examen is a discernment practice, but not in the sense of finding a particular answer to a specific question. Instead, the spiritual practice of reflecting on our day in this way "leads us into a much deeper understanding of how it is we orient our entire life towards God," Wolpert explains. We are discerning God's direction for our lives every day.
Practicing the Examen
The Upper Room, a ministry of United Methodist Discipleship Ministries, shares a three-step process for practicing the Examen. The steps are completed in an attitude of prayer, seeking at all times to hear from God.
Begin by asking God to call to mind the moment of the day for which you are most grateful. Ignatius called these life-giving events in our day consolations. "Where do we notice the fruits of the spirit?" Wolpert clarifies.
It might be a special conversation, an insight at work, or a chance encounter with a stranger. It could also be a quiet moment of reflection, something you read, or the sunset you noticed.
Upper Room advises, "Breathe in the gratitude you felt and receive life again from that moment."
Next, ask God to remind you of the moment for which you are least grateful. Ignatius called these events desolations. Wolpert asks, "Where do we notice the fruits of the spirits that are not the Holy Spirit?"
It might be a careless mistake you made, a comment from a friend that hurt someplace deep inside, or the stress at work that fills you with anxiety. It could also be bad news from the doctor, an unexpected bill, or grief over a broken relationship.
"Relive the feelings without trying to change or fix it in any way," Upper Room instructs. "Take deep breaths and let God's love fill you just as you are."
Finally, thank God for all you've experienced. Share your insights with a trusted friend and record them in a journal.
When we take note of the day's consolations and desolations, we begin to live our lives differently going forward. "Our entire life becomes more and more filled with the fruits of the spirit," Wolpert encourages.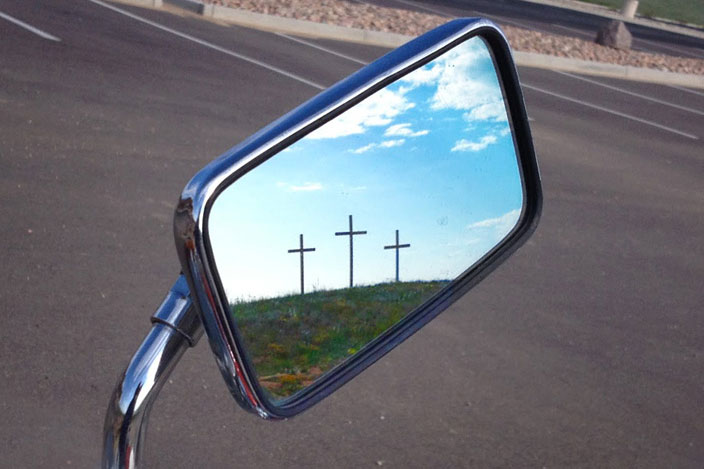 Looking back at the end of the day to notice God's presence, helps us better follow Jesus going forward. Photo by Joe Iovino, United Methodist Communications.
Listening to God
It is important to approach the Examen with an attitude of prayer. Being open to that which God reveals through our practice is key. Otherwise, our desires can unknowingly influence our understanding of where God is leading.
"If we approach our examination of consolations and desolations with our preferences firmly intact," Wolpert explains, "anything that contradicts those preferences, we will not see." We must leave room for the Spirit of God to surprise us; to be open to wherever God may lead.
"Following the will of God does not necessarily predicate any particular outcome," he continues.
Our goal is not to get someplace where we want to go, but rather to get better at following Jesus wherever he leads.
Every day is special
When we consistently look back on our day through the Examen, we get better at noticing God's leading in real time.
"We start to notice the fruits, and the consolations and desolations much more quickly," Wolpert teaches, "so it starts to feel like and seem like I am noticing God moving much more in the present moment."
Some days might feel ordinary, bland, or of no consequence, but the Examen reminds us that, "God isn't far away from any of us. In God we live, move, and exist" (Acts 17:27-28 CEB).
God is leading us every day. The Examen helps us follow.
Joe Iovino works for UMC.org at United Methodist Communications. Contact him by email.
This story was published on August 22, 2018.