During a youth retreat, his pastor asked a simple question in the stillness of the night. "Bruce," Bishop Ough recalls him saying, "have you ever thought about ministry?" Several years later, in another quiet moment, this time while looking up at the stars, he was struck with a sense of his place in the universe and with God.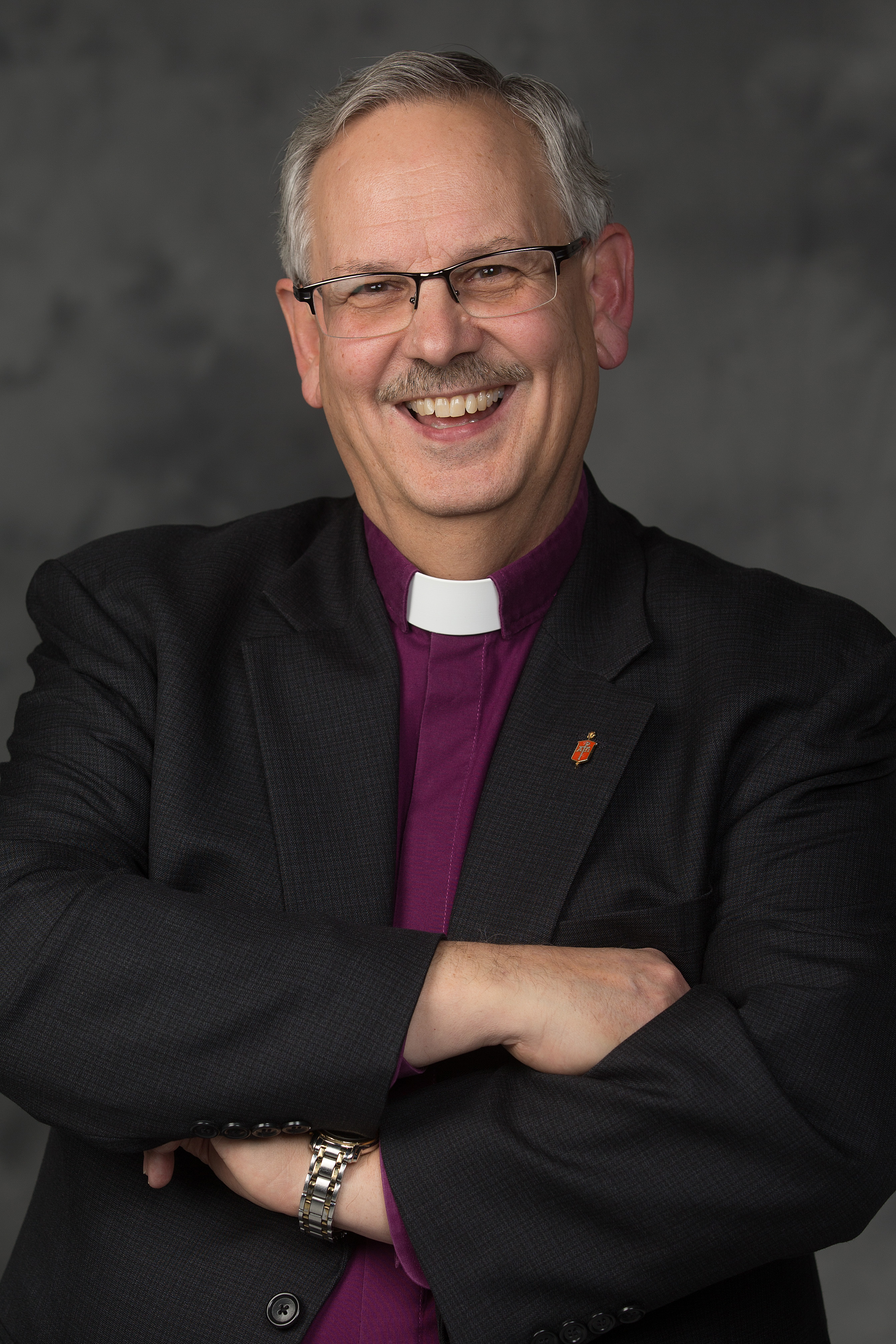 Bishop Bruce Ough serves the Dakotas and Minnesota Conferences. Photo by Mike DuBose, United Methodist Communications.
As the former president of the Council of Bishops shares his journey of faith and ministry, we get a glimpse into our own spiritual lives and the ways God speaks to us in the stillness. What a great reminder for these days of stay-at-home recommendations and quarantines.
Bishop Bruce Ough
More about our bishops
Join the conversation
Help us spread the word
Listen and Subscribe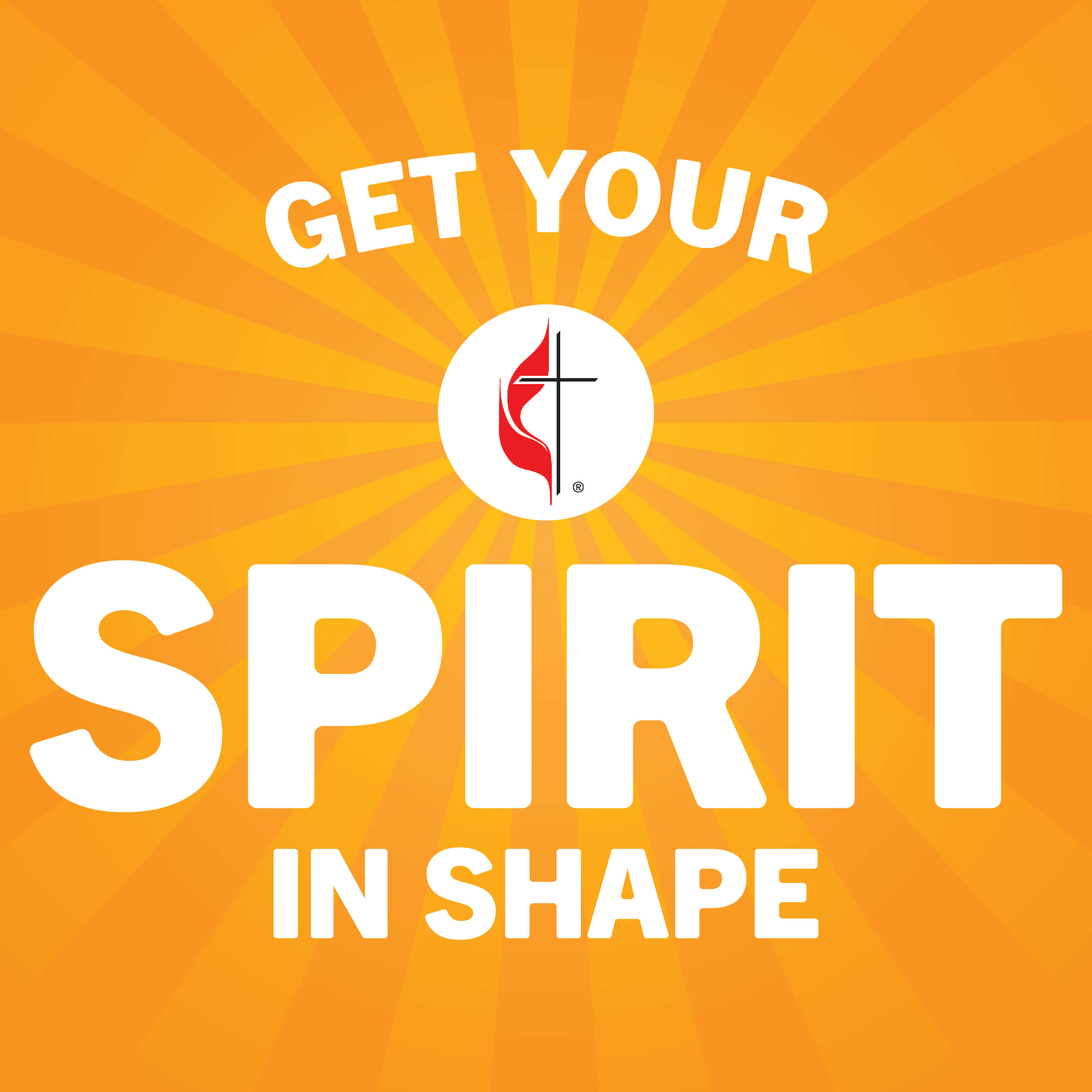 More Get Your Spirit in Shape episodes
Thank you for listening, downloading, and subscribing.
This episode posted on May 4, 2020.
Transcript
Prologue
Joe Iovino, host: Welcome to Get Your Spirit in Shape, United Methodist Communications and UMC.org's podcast to help us keep our souls as healthy as our bodies. I'm Joe Iovino.
One of the reasons we started doing "Meet a Bishop" episodes of Get Your Spirit in Shape was because I wanted others to have the opportunity to meet our bishops the way that I get to as a perk of my job.
Back in January of this year, I was asked to help serve communion during a worship service where our guest Bishop Bruce Ough was the speaker. Before and after the service we chatted—not about anything important—just connecting human to human. It was then that I knew I had to ask him to let me record a conversation for the podcast.
Bishop Ough is a former president of the Council of Bishops, whose call to ministry started with a simple question, "Bruce, have you ever thought about ministry?"
Meet Bishop Bruce Ough.
Conversation
Joe: Bishop Ough, welcome to Get Your Spirit in Shape.
Bishop Bruce Ough: Thank you, Joe. It's good to be with you.
Joe: I understand that you were born in North Dakota. What was it like growing up there?
Bishop Bruce Ough: Yeah, I was born in Williston, North Dakota and spent my entire growing up years in that northwest corner of the State of North Dakota. You know, it was a pretty isolated environment in many ways. It's very rural area. And so I grew up by being sort of isolated from a lot of things going on in the world. I realized that much later on as I went off to college and other places, and began to see that, oh my gosh, I was pretty sheltered up here in northwest North Dakota. My father worked for an oil exploration company. Many people are now aware that North Dakota is the second largest oil producer in our country. But even back in the early 1950s there was oil being extracted from that part of the world. And so I actually grew up in the oil fields. In fact, for a while our family lived in an oil camp much like the coal camps in Pennsylvania, you know, where the companies would build camps out in the middle of nowhere, had their residence and their work. So I was shaped by that culture as well as by the farming culture, the agricultural culture of that part of the world. My father grew up on a homestead about 25 miles from where I was born. And so I went back and forth between these worlds of farm life and oil patch.
Joe: Was your dad a scientist? When you said oil exploration, was he the person that was kind of like finding where the oil was?
Bishop Bruce Ough: No. He was in administration. He was…He oversaw the…the office for Amerada Hess in Williston, and supervised all the clerk…all the clerical staff.
Joe: And you're the oldest of 3 children? What's it…
Bishop Bruce Ough: Yes. I'm the oldest of 4 children. My brother, who was 2 years older…er, 2 years younger than I (excuse me) died of heart disease when he was only 20.
Joe: What was it like…. What was your first experience of church? Was that something your family did together every Sunday, or did that come later on?
Bishop Bruce Ough: No, we were very active in church from the very beginning. You know, I was…as a child I attended Sunday school at Faith Methodist in Williston, North Dakota. When we were moving around to various places in the oil fields and there were not Methodist churches, we attended a variety…we usually attended the nearest church. So for a while we attended a Lutheran Church. For a while we attended a Presbyterian Church. But I was really raised in the Methodist Church. One of my first memories is my third grade Sunday school teacher. It turns out she was also my father's public school teacher at a one-room school house he attended as a child out in…on the plains of North Dakota. And so I had this kind of unusual bond with her. And she was really…. Her name was Vera. She really made God's love incarnate for me. That's where I began to understand God's unconditional love, just because of the way she treated me and treated all of the other kids in that Sunday school class.
Joe: She just exuded that warmth. Is that what you're saying?
Bishop Bruce Ough: Absolutely.
Joe: When you graduated from high school and were thinking about college and those things, was ministry the first career or did that come later on?
Bishop Bruce Ough: I have a kind of interesting story with that. I attended 3 different high schools in 4 years. We were moving that frequently. And so the last 2 years, my junior and senior year, were in a small community called Tioga, North Dakota, which was a major oil producing area. And I got very active in our Methodist Church at that time, became involved with the youth group. I had lots of questions about faith. And so I would spend significant amounts of time with the pastor.
I remember we were at a youth retreat at a retreat center up in that area. lt was nighttime and everybody was going to bed. And the girls, you know, were in one room; the boys were in another room. And the pastor was in a bunk right next to me. The lights were turned out and all of a sudden I heard his voice. And he said, "Bruce, have you ever thought about ministry?"
And, you know, those seeds were planted with that inquiry. I like to joke about it, that I was called out of darkness. But once that seed was planted in my soul it really just began to grow. And so I found myself having more and more questions. I began to think about ministry as a possible calling.
So this pastor arranged for me to live with his seminary roommate who was a pastor in the community where I was gonna go to college. So I spent 3 years living with this pastor and his family while I attended North Dakota State University. It was a chance for me to kind of see ministry from the inside.
I ran the youth program at the church that this pastor was serving, and had many, many wonderful opportunities to observe a vital congregation and really healthy ministry, lots of conversations with this pastor and his spouse. It was really during that time that I came to understand that God was calling me to ministry.
I think the pivotal moment was in one of these conversations this pastor made the observation that anyone who says 'yes' to following Jesus has also said 'yes' to being in ministry. Now he didn't mean just vocational parish ministry necessarily. But I heard it as 'yes' if I'm gonna follow Jesus, then I can't avoid also being in ministry. It was from that point on that I changed my major. I went to college to become a biochemist.
Joe: Oh, wow.
Bishop Bruce Ough: It's one of the reasons I chose that particular university. It had a very strong biochemistry program. And so I changed my major. I think it was middle of my sophomore year. I changed my major and began to…and actually graduated then with a Bachelor's in Psychology and Sociology, and a minor in Political Science. It was a state university, so the Religion Department consisted, I think, of one professor who taught essentially, you know, Christian history. So there wasn't much opportunity to begin to do much theological education in that environment.
Joe: The psychology, I guess, was part…was very interesting to you because…
Bishop Bruce Ough: It was very helpful, yes. Sure, the Psychology and Sociology were very helpful.
Joe: I saw that you spent 2 years as a school counselor? Is that right?
Bishop Bruce Ough: Yeah, after I graduated from college, which I did in about 3 and a half years. I had 3 or 4 credits left. So I enrolled in University Year for Action, which was a part of the VISTA program. And you could finish up your college work by doing volunteer work. Sort of independent study, is what it was. So I went to the Standing Rock Indian Reservation, which is primarily Lakota/Sioux, straddling North and South Dakota. And I worked in the Bureau of Indian Affairs boarding school for one year as a counselor with junior high boys. And then the second year I was hired directly by the tribe, the Standing Rock Sioux Tribe, and worked for them for a year in the school system. So I had 2 years of that experience. You know, I look back on it now and I realize part of what I was doing was not only finishing my…those 2 college credits. But in a very real sense I was also running away from this call that I had come to understand. It was kind of a way to avoid that. But I had a very strong mystical experience one night that convinced me that I should delay no longer. And so I made plans to enroll at Garret Evangelical Theological Seminary in Evanston. And I was off to seminary.
Joe: Do you mind sharing a little bit about the mystical experience?
Bishop Bruce Ough: No. For the people who have not spent time on the Great Plains, this may not make quite as much sense. But nighttime in that part of the world is pitch black. There is no light pollution that you see in cities and so forth. And I was out one night literally laying on the top of a butte looking at the stars. And I had this very profound sense of sort of my place in the universe, if you will. You know, not only a sense of being small compared to the majesty and beauty of that starlit heavens, but also a sense that I belonged to God in that moment. And it was really…it was really the pivotal sign, if you will, that I needed from God that this was time to not keep running to avoid this call, to respond to it fully.
Joe: In your pastoral ministry career was the counseling part of it kind of an emphasis for you? Was that part of it that you really enjoyed, those kind of connection and deep relationships in those kind of…that style?
Bishop Bruce Ough: Yeah. You know, my parish ministry experience is actually pretty limited. I was fortunately tapped very early on for other kinds of leadership positions. I was given tremendous opportunities at a very young age. And so one of the things I enjoyed doing is I directed an adult spiritual life center in the North Indiana Conference for several years where I did primarily spiritual formation work, leading retreats, doing spiritual guidance with individuals. And so, yes, I have always enjoyed and valued that part of my ministry.
When I was in parish ministry, serving a congregation, I discovered that some of the things I really enjoyed doing were discipleship ministries, Bible studies, I think in part because those were also settings in which I could be sort of hands on with spiritual formation activities with individuals.
I came to understand that preaching is really a spiritual formation exercise as well. You know, if it's done well, you have this unique privilege to stand in front of hundreds of people and through a well-crafted storytelling and expounding on the gospel story you have this really profound opportunity to help shape people's spiritual lives and spiritual journeys. And it was just a kind of different way, kind of a collective way, (if you will) a corporate way of doing spiritual formation. So I've always understood my preaching in that regard. I think it grows out of that strong desire to be engaged with individuals in their own formation.
I was also shaped heavily in that regard by Bishop Rueben Job. Rueben and I had the privilege of working together in the Dakotas before he went to the Upper Room as World Editor and before he was elected a bishop. And so his strong commitment to spiritual life and to prayer life was a very strong influence on me.
Joe: Today you are the Bishop of the Dakotas and Minnesota area. That sounds like a gigantic geographic area.
Bishop Bruce Ough: It is. Geographically it's about the same size as Texas. It's also about the same size as France. I like to tell people it's the same size as France. It just sounds a little jazzier than saying it's the same size as Texas. But it's a large geographical area. You're correct.
Joe: What's exciting about being a bishop?
Bishop Bruce Ough: You know, the things I enjoy the most are helping to shape the vision and strategic directions of the respective annual conferences. I really enjoy putting together effective teams, which I have in both leadership teams in both conferences. And I enjoy working with them.
I see myself as a bit of a teacher, consultant to them. I'm always looking for ways I can teach them to grown in their own leadership and try to extend that teaching role to with working with all of the clergy in both conferences. I mean, those are some of the things I enjoy the most.
I still enjoy preaching, and I preach in local churches 2-3 Sundays a month because it's a way to connect with the churches. I get to see what's going on. But it's also an opportunity to help shape the culture of our congregations, through the preached word.
Joe: Wonderful. And I know being a bishop takes up a gigantic amount of your time. But when you have an opportunity to do something just for the fun of it, what are some of the things that you're drawn to.
Bishop Bruce Ough: You know, my wife and I like to travel. I've been blessed as a bishop to have opportunities to travel to all parts of our connection around the world in large part because when I was serving in the West Ohio Conference, the conference had strong partnerships with 4 different regions of the world. And now that I'm in the Dakotas and Minnesota, there are some similar partnerships. I served as the bishop overseeing our mission work in Laos and Thailand and Vietnam for 4 years. And so I was able to travel to those countries on a regular basis. And so my wife and I have always had this…we have sort of a travel bug now. We like to travel, both for leisure as well as opportunities to represent the gospel in these other settings.
I like movies. My wife and I are avid movie fans. And this kind of ebbs and flows depending on schedule. But we've been known to see 3 or 4 really good movies in a weekend.
Joe: Oh, wow!
Bishop Bruce Ough: So we enjoy that. For me it's a bit of a distraction. But I also like the artistry of the movies.
And then probably the thing that's sort of my favorite thing to do to kind of disengage is to engage with my grandchildren. We have 7 grandchildren and 6 of them now live in Wisconsin. So as my schedule permits I enjoy spending time with them or having them come to visit. Now that they're a little bit older—some of them are a little bit older—we've been trying to incorporate them into some of our travels so that they can see other parts of the world as well.
Joe: When you think about your international travel what are some of the places that you're longing to go back to.
Bishop Bruce Ough: You know, I think my wife would say the same thing. I think there's a part of our heart that we've left in the North Katanga Conference in the Democratic Republic of Congo just because we've bonded with a number of folks there, became very good friends with Bishop Ntambo and now Bishop Monde.
I really would like to have gone back, but would like to continue to relate, as I have opportunity, to the mission work in Southeast Asia. Those are probably the 2 places that I find myself gravitating toward the most.
Joe: That's cool. And movies…is there a genre you like more than others? Or do you just look for good storytelling?
Bishop Bruce Ough: You know, I really…. Yeah, I really enjoy good storytelling and I don't know that there's one particular genre. I know that this time of year when the Academy Awards are being handed out my wife and I are pretty intentional in trying to get to most of the movies which cross a number of genres. So I'm really more interested in really good acting and good storytelling. But I have to admit I'm a little bit of a sucker for a good action movie.
Joe: The car chase or an explosion. That's good.
Bishop Bruce Ough: Yeah, or you know a Star Wars or something like that. I enjoy the action movies.
Joe: Absolutely. I'm always embarrassed to admit how much of a comedy fan I am. So I understand. Very similar.
The final question I ask every guest on Get Your Spirit in Shape is simply this: How do you keep your spirit in shape?
Bishop Bruce Ough: That's a really good question. And I know it's one that people are curious about. I get asked that question quite often as a bishop. And I think it's actually…. I'm glad people are asking because it does give an opportunity to do a little modeling. I learned years and years ago (again, through the mentorship of Bishop Job and others) a little plan that I use. I was asked by Rueben early in my ministry to join with he and another pastor to be in a covenant group. That group eventually grew to 5 of us—all 5 clergy, all 5 male clergy. And at one time or another we were all colleagues, working on the same team. That group was together for about 27 years.
Joe: Oh, wow!
Bishop Bruce Ough: And we met on a very regular basis. And so it was very instrumental in my formation and I would say in keeping me grounded and spiritually healthy. But one of the things I learned is a practice that I call my 1-1-1 plan. 1-1-1 Plan. One hour a day in prayer and Scripture reading. One long weekend every month…by that…by one weekend I mean at least 4 days, where I spend with my wife. So it's not just…it's not sort of the classical formation, but it's my way of protecting Sabbath. So I don't always take a day every week, just because the schedule doesn't always allow that. But I do honor this long weekend every month as a chance to step back. And the third one is one…one week of retreat each year. And typically that is a silent retreat, but not always. I almost always go to a retreat center or some place where I can engage in the formational practices of a faith community or a covenanted community.
I would have to admit, like I think any honest person would, that this hour a day in prayer and Bible study or Scripture reflection and meditation doesn't always happen. And there are times when it is difficult to do an hour. But I really try to practice this, 1-1-1 methodology. And I actively teach it as well. You know, when clergy ask and others ask me what do you do, I say, "Well, for me it's 1-1-1."
Joe: That group that you were a part of for 27 years, that's a huge blessing.
Bishop Bruce Ough: Yes, it was. It was a huge blessing. And we would…even though we all began…. We didn't all work on the same team concurrently. But we were all part of the same ministry area for many of those years. But eventually we began to scatter, as you might guess. You know, some people went off to Nashville and I went off to Indiana for a while, and Iowa. So we were…we were at different places. But we would come together every, on average, I think about every 4-5 months for usually a week at a time, and for retreat and guidance. And then we had a covenant that we maintained between face-to-face meetings of prayer and Scripture study. We also covenanted to work on some common ministry practices and ministries together. It was a huge blessing.
Joe: One of the things you talked about…and you said, this isn't like traditional kind of faith formation. But the long weekend every month where you take at least 4 days away from all of the busyness of life. We don't talk about Sabbath enough. How has that been an important part of this journey?
Bishop Bruce Ough: Well, I'll tell you where it started when I was elected a bishop. I was elected at the North Central Jurisdictional Conference in Madison, Wisconsin. And my wife and I were driving home back to Cedar Rapids, Iowa where I was serving a church. My wife looked at me and she said, "So, what are we going to do to keep you alive and to keep our marriage alive?" So, as you can tell, she is much wiser than I am.
By the time we got home we had covenanted together that we would build in and maintain this practice of a long weekend Sabbath every month. And we would hold it sacred. And we really have. I mean, it has changed a little bit as we've got grandchildren because we occasionally will use that time to engage with our grandchildren. But for the most part it's for the 2 of us and we, you know, we take trips together. We do a movie marathon together. Sometimes it's just being in the same space without any highly structured activities.
I've found, at least as a bishop, having that kind of Sabbath rhythm works better for me than a traditional day every week—not that I don't also try to take some time each week. You know, you have to. But the reality is that the demands are such, especially now with 2 annual conferences, that it's a lot easier to build in an extended 4-day Sabbath once a month than it is to carve out a day during the week. And along with my commitment which I continue to embrace, to be in local churches as much as possible on Sundays, it's just been a better discipline for me than the more traditional way.
Joe: Well, Bishop, I thank you so much for your time today and for this opportunity to get to meet you.
Bishop Bruce Ough: Yeah, Joe. I appreciate it, too. Thank you so much for arranging this and for your thoughtful questions.
Epilogue
Joe: That was Bishop Bruce Ough of the Dakotas and Minnesota episocopal area of The United Methodist Church.
Did you notice how two of the pivotal events that led to his call to ministry, came out of the dark? That question from his pastor and a moment staring at the stars. There's something about the stillness and quiet we experience at night that seems to help us hear God better.
During this season of stay-at-home orders and quarantines, it is good to remember how God can use these moments of stillness to speak to us, encourage us, and call us to new things.
As always, you can go to umc.org/podcasts to learn more about Bishop Ough, to email me, and to subscribe to our Get Your Spirit in Shape. Look for this episode called "Meet Bishop Bruce Ough."
Thanks for listening. I'll be back soon with another conversation to help us keep our souls as healthy as our bodies. I'm Joe Iovino. Peace.