Growing up in Mexico, Bilha Alegria remembers her mother making flan for Christmas and special family gatherings. Traditional flan is a rich custard made with eggs and milk, and topped with a glaze of caramelized sugar. Today, Bilha's flan recipe includes an extra ingredient. Cream cheese adds richness and cheesecake-like texture to this decadent dessert.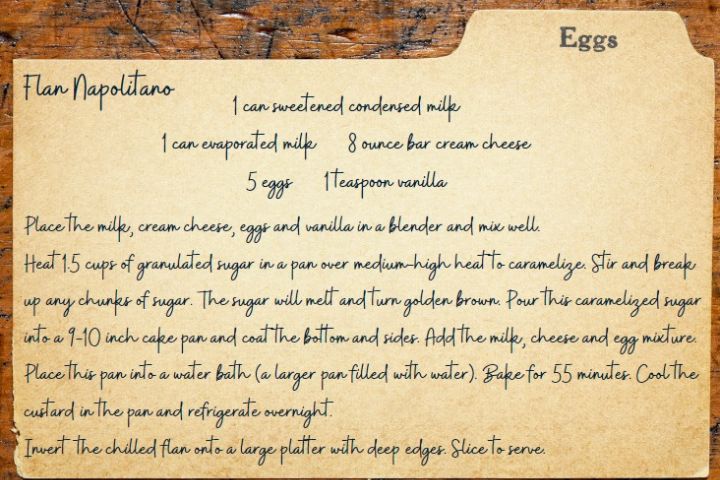 Bilha and her husband Rudy Alegria are members of Brentwood United Methodist Church in Tennessee.
For more favorite Methodist recipes, visit our webpage: UMC.org/OurUMTable or our page on Pinterest.
This video was produced by United Methodist Communications in Nashville, TN. Contact is Joe Iovino.
This video was first posted on November 2, 2022.