Growing up in Mexico, Bilha Alegria remembers her mother making flan for Christmas and special family gatherings. Traditional flan is a rich custard made with eggs and milk, and topped with a glaze of caramelized sugar. Today, Bilha's flan recipe includes an extra ingredient. Cream cheese adds richness and cheesecake-like texture to this decadent dessert.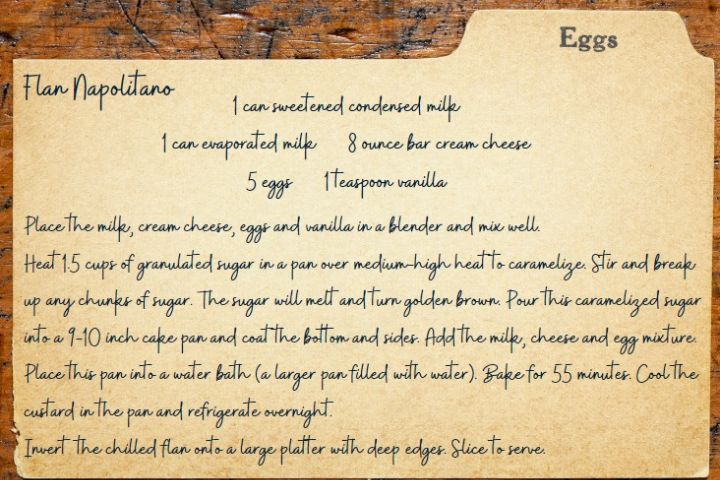 Bilha and her husband Rudy Alegria are members of Brentwood United Methodist Church in Tennessee.
For more favorite Methodist recipes, visit our webpage: UMC.org/OurUMTable or our page on Pinterest.
This video was produced by United Methodist Communications in Nashville, TN. Contact is Joe Iovino.
This video was first posted on November 2, 2022.
UMC.org is a ministry of United Methodist Communications. For more than 80 years, we have been delivering messages of hope and leading the way in communications ministry. Join us in this vital work by making a tax-deductible donation at ResourceUMC.org/GiveUMCom.