Ube purple sweet potato has been a staple ingredient in the Philippines for centuries. Pretty, purple pastries are popping up in Filipino bakeries outside the Philippines, but fresh ube is harder to find for most cooks. This easy recipe uses frozen puff pastry and jarred ube jam which can be found online and in some grocery stores.
Ingredients: packaged puff pastry, ube halaya jam, one egg
In the Philippines, families go to church at midnight and come home to a big, celebratory meal in the early hours of Christmas morning. The menu may include favorite comfort foods like lechon (crispy roast pork) and pancit (noodles cooked with bits of meat and vegetables), and ube halaya (a pudding-like dessert made with coconut, sweetened condensed milk and purple sweet potatoes).
During Advent 2022, Macdu United Methodist Church in Kayapa, Nueva Vizcaya in the Philippines enjoyed purple ube mashed with coconut milk in a traditional preparation after worship. The Rev. Frankie Ortilano Cayaban shared a post on Facebook of his church family "enjoying a snack in the color of Advent."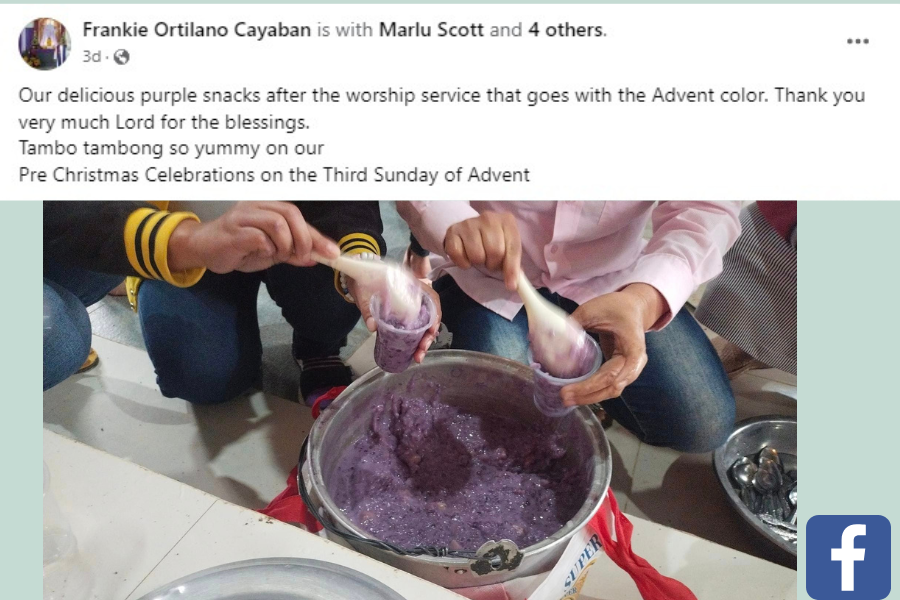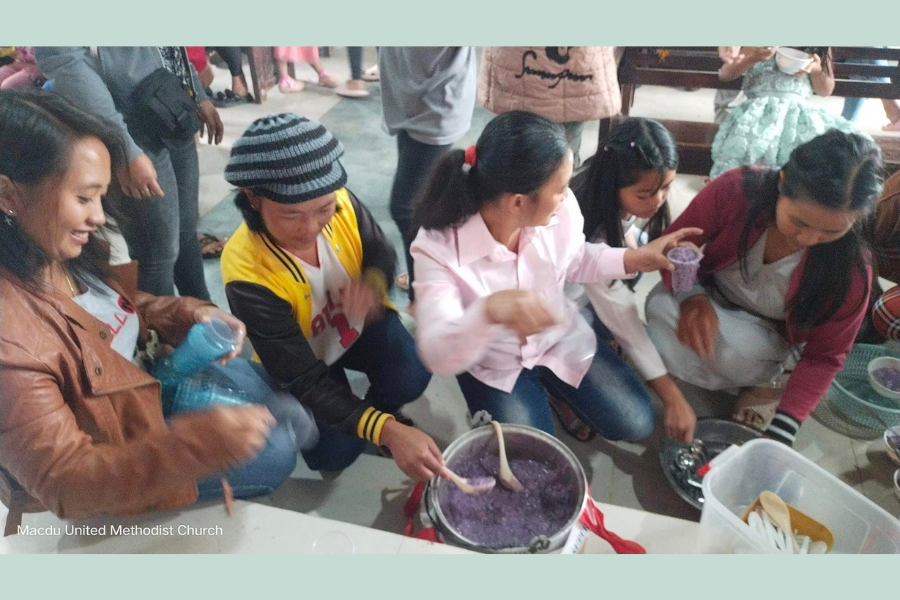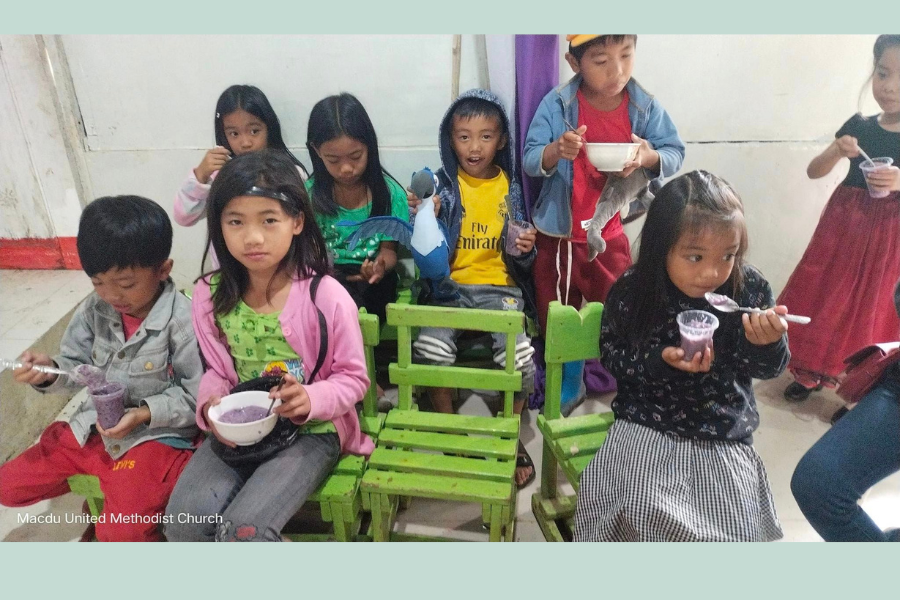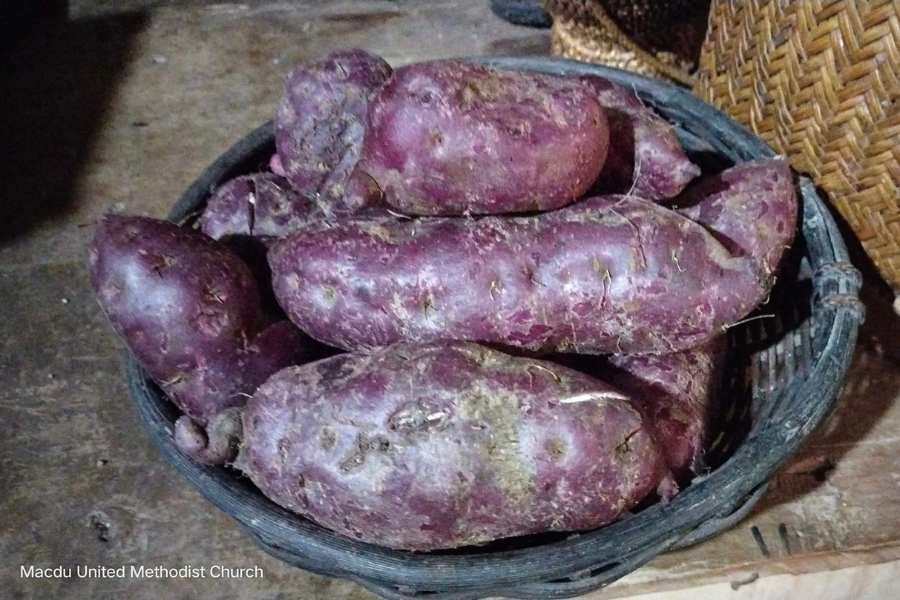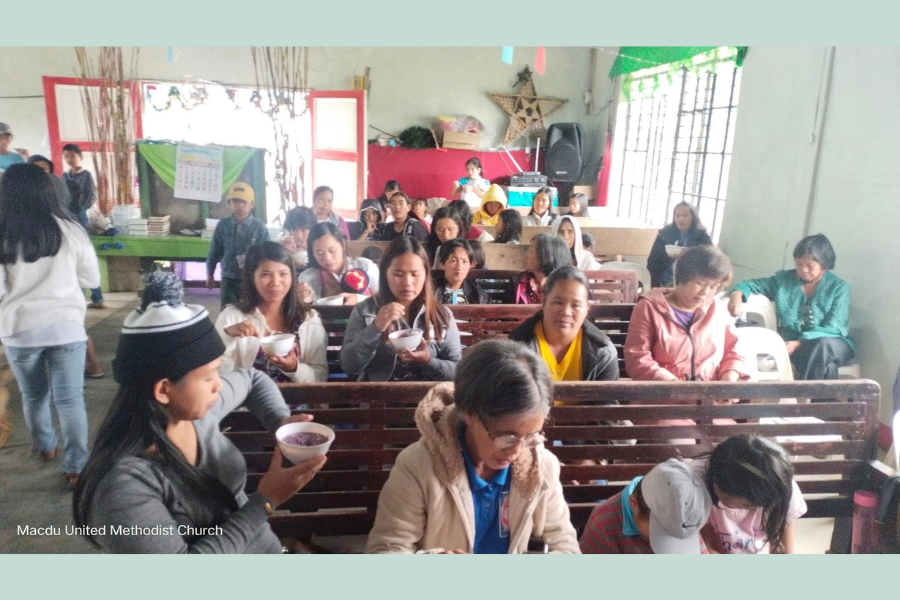 For more favorite Methodist recipes, visit our webpage: UMC.org/OurUMTable or our page on Pinterest.
This video was produced by United Methodist Communications in Nashville, TN. Contact is Joe Iovino.
This video was first posted on December 13, 2022.
UMC.org is a ministry of United Methodist Communications. For more than 80 years, we have been delivering messages of hope and leading the way in communications ministry. Join us in this vital work by making a tax-deductible donation at ResourceUMC.org/GiveUMCom.