Try these rich, little cheese coins. This simple recipes comes together fast with a few shelf-stable pantry items.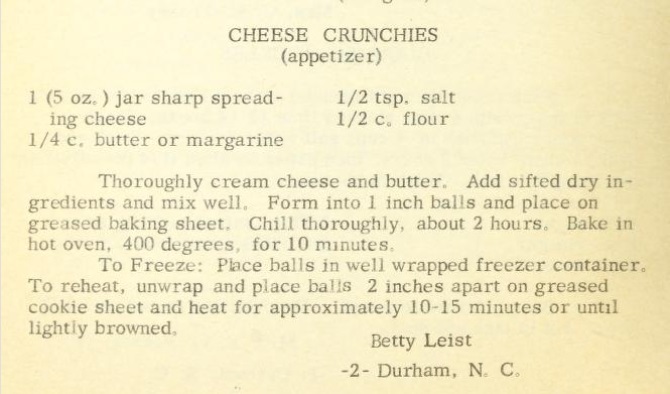 Cheese Crunchies is from the 1958 Epworth Favorites cookbook compiled by the Woman's Society of Christian Service at Epworth Methodist Church in Durham, NC.
For more favorite Methodist recipes, visit our webpage: UMC.org/OurUMTable or our page on Pinterest.
This video was produced by United Methodist Communications in Nashville, TN. Contact is Joe Iovino.
This video was first posted on August 1, 2022.