'Tuesdays at the Table' is a series of discussions hosted by the Connectional Table that will help us better understand our faith, our church, ourselves. Learn more.
We know that our Tuesdays at the Table conversations have generated questions.
In this time together, we responded to some of the more frequently asked questions we have been receiving… and some questions live too!
A transcript of the conversation is below.
---
Moderator
Rev. Kennetha Bigham-Tsai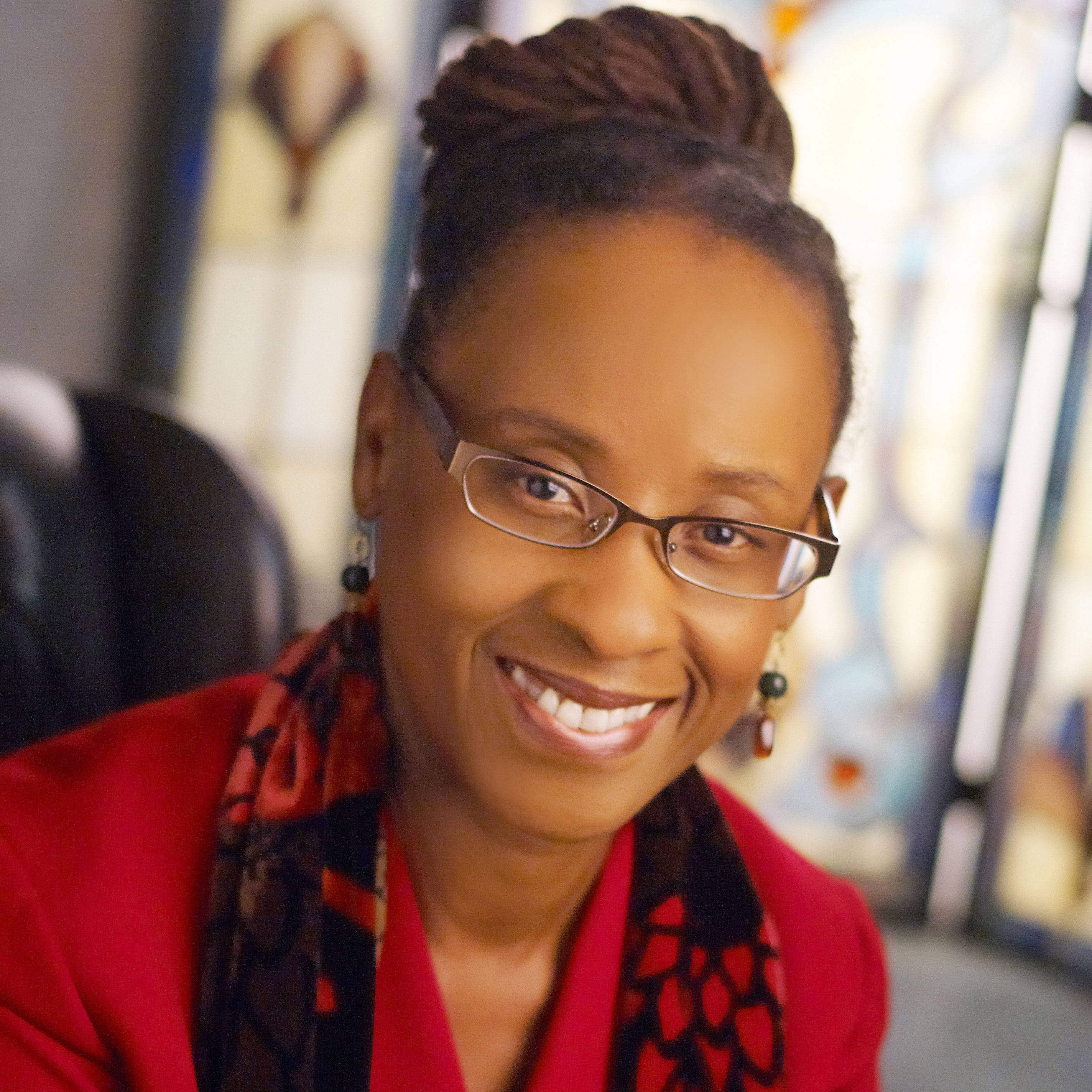 The Rev. Kennetha Bigham-Tsai, Chief Connectional Ministries Officer of The Connectional Table, came to the CT as a board member in 2012 and to the chief executive role in 2018. Before coming to the Connectional Table in a staff role, Rev. Bigham-Tsai served on the Michigan Annual Conference Cabinet as chief missional strategist. She has served local churches and in many leadership positions within her annual conference and at the general church level, including as a delegate to General and Jurisdictional conferences since 2012 and as co-chair of the Michigan delegation for the 2020 General Conference. Bigham-Tsai is a sought-after speaker who has a passion for the growth and vitality of The United Methodist Church and for equity and justice for all. She has been married to Kee Tsai for 27 years. They have two children, Keeton and Kamden.
---
Panelists
Dr. Ashley Boggan Dreff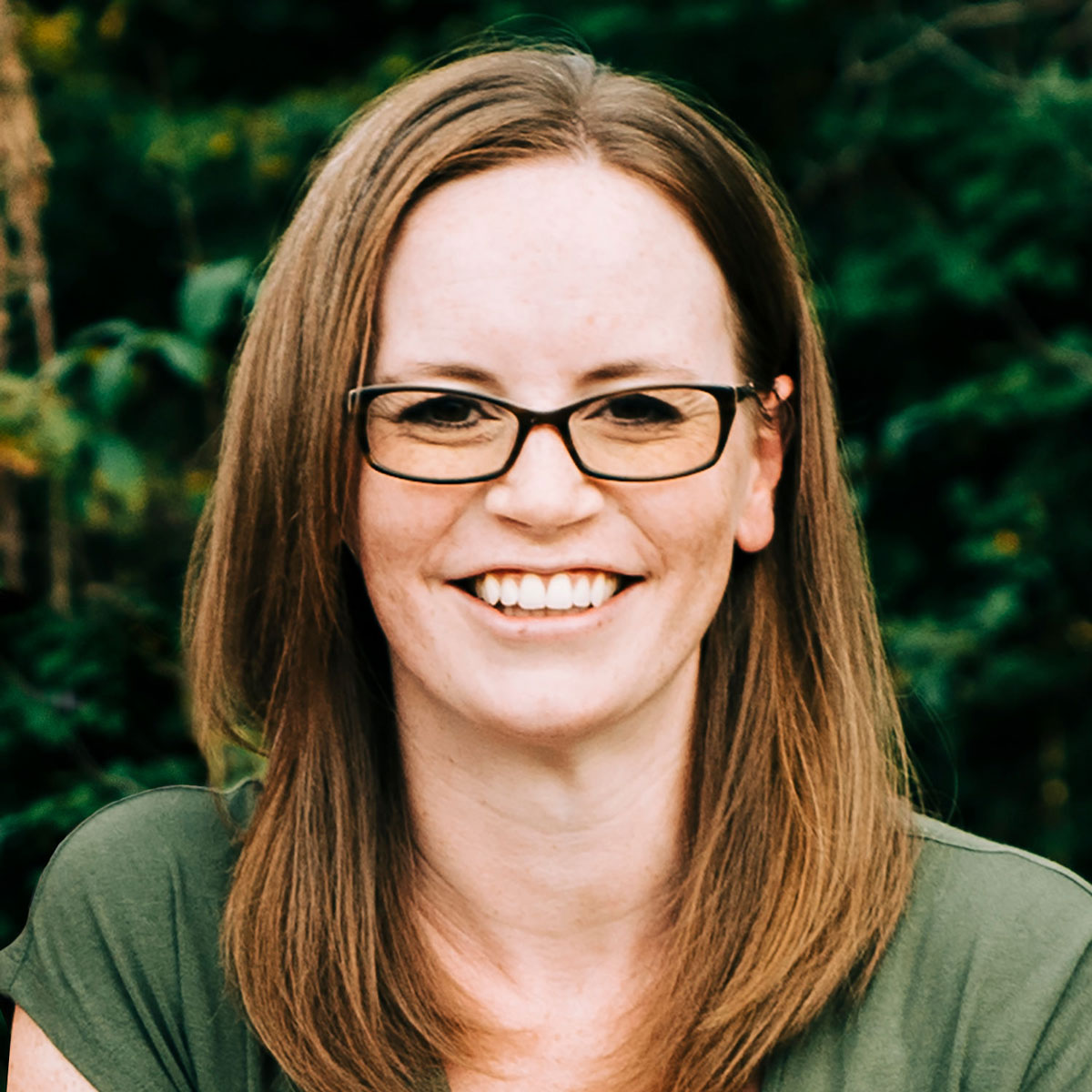 Dr. Ashley Boggan Dreff is the General Secretary of the General Commission on Archives and History. Dreff earned her PhD from Drew Theological School's Graduate Division of Religion, specializing in both Methodist/Wesleyan Studies and Women's/Gender Studies. Dreff is a lay member of the Arkansas Annual Conference and the daughter of two ordained United Methodist ministers. She is the author of Nevertheless: American Methodists and Women's Rights (2020) and Entangled: A History of American Methodism, Politics, and Sexuality (2018).
---
Dr. Peter Mageto Maiko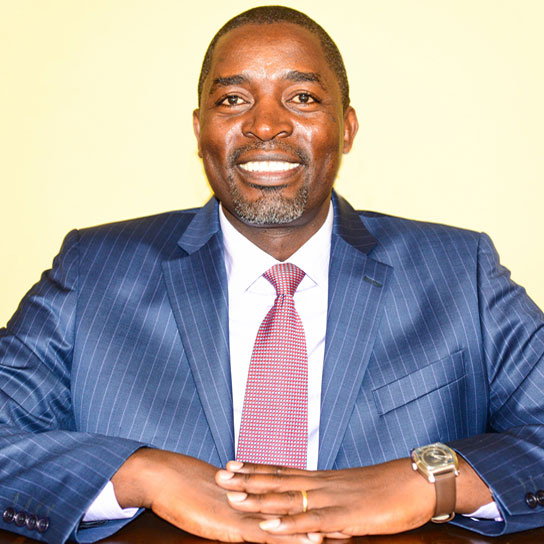 Professor Maiko holds a Bachelors' degree in Divinity from St Paul's United Theological College in Kenya, a Masters in Theological Studies and Doctor of Philosophy degree from Garrett Evangelical Theological Seminary in Illinois, USA. Professor Maiko brings with him a wealth of experience spanning over 25 years which he has obtained from working in ministry and for various universities. Professor Maiko started off his career in 1991 as a Circuit Minister and has ministered in various denominations including in the Aldersgate United Methodist Church, Evansville.
He has also spent a significant part of his career working for universities in Kenya including Daystar university where at the helm of his career there, he held the position of Head of Department, Theology & Pastoral Studies and was promoted through the academic ranks from Lecturer to Senior Lecturer and then to Associate Professor. In the year 2011, Professor Maiko was named Researcher of the year at Daystar University. Professor Maiko has published three books and has many journal publications in reputable publications a in a number of thematic areas including Theology, Education, Peace, and Reconciliation. Professor Maiko also worked as Deputy Vice Chancellor, Academic and Student Affairs for Kenya Methodist University (KeMU). He is married to Irene who is a Forensic Nurse Scientist and they have two children a son based in the USA and a daughter in Nairobi.
---
Rev. Dr. Jacob Dharmaraj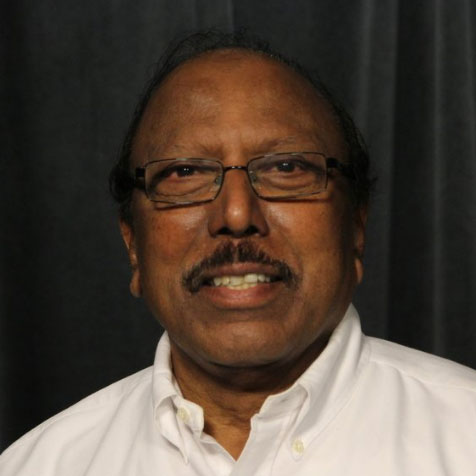 Rev. Dr. Jacob Dharmaraj is a retired clergy member of the New York Annual Conference. He has also served in Bombay and Illinois Great Rivers Conferences.
Dharmaraj has lived in various cultural settings, has been involved in interfaith relations and is actively engaged in global mission. He has written over a dozen books and numerous articles in the areas of Christian mission and interfaith relations. He writes regularly commentary in The Vision, New York Annual Conference's monthly news magazine. Dharmaraj has served the church-at-large in various capacities including teaching, lecturing, conducting workshops and has served as a consultant both in academic and church settings. He has traveled extensively and worked with both United Methodist Church and ecumenical partners from around the world. He is passionate about world Christianity at work through mutuality in mission engagement.
Dharmaraj holds a Ph.D. in Theology of Mission, an M.A. in Political Science and Public Administration. He has also earned an M.Div, S.T.M and Th.M. degrees in Biblical Languages and Mission Theology.
---
Rev. Dr. Jay Williams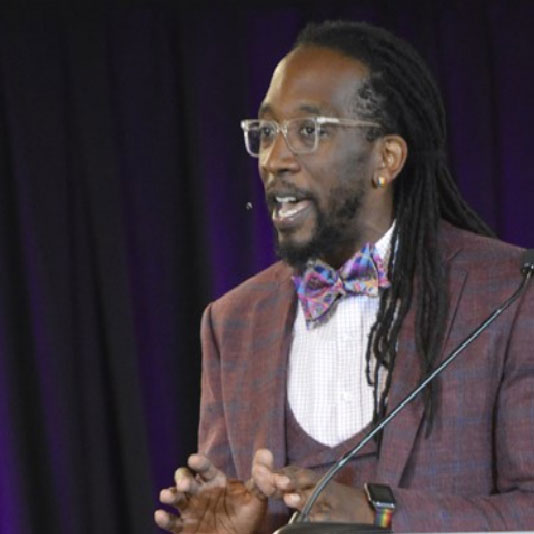 The Rev. Dr. Jay Williams has served congregations in New York City, Boston and San Francisco, including Glide Memorial, and currently pastors Union Church in Boston.
Williams holds a Ph.D. in the Study of Religion from Harvard University. His work explores the meaning of "spirit" in black cultural discourse at the intersection of race, class, gender and sexuality. His particular focus explores how spirit-talk has been a marginalizing language of power. His dissertation, "Unholy Ghosts in the Age of Spirit: Identity, Intersectionality, and the Theological Horizons of Black Progress," develops a constructive theology of spirit that rethinks hope, courage and vitality, premised on insights from W.E.B. Du Bois, Zora Neale Hurston and Howard Thurman. Through his pastoral and academic work, Williams strives to help more disinherited folk find their voices.
Williams, a queer, cisgender man, and his partner, Robert, have two crazy yorkie-chihuahuas, Bentley and Hurston.
---
Transcript
Rev. Kennetha Bigham-Tsai: My name is Rev. Kenneth Bingham-Tsai. I am Chief Connectional Ministries Officer of the Connectional Table. Welcome to this Ask Us Anything session of Tuesdays at the Table. We have been gathering weekly for the past few months to entertain questions about what it means to be a United Methodist at a time of global pandemic and significant differences within our church. We have talked about how we come to know God through scripture, tradition, reason and experience. We have discussed the meaning of the sacraments of baptism and Holy Communion, and we have grappled with what it means to be a follower of Jesus during these challenging times. Today is about answering your questions. We have culled questions from comments from our previous sessions. We also have solicited questions from young clergy and laity around our connection. If you are with us through Facebook Live, you can put your questions in the comments section. We will move between questions coming live, and those that have already been submitted.
Let's begin by introducing our panelists. I am happy to have with us Dr. Ashley Dreff, who is General Secretary of Archives and History and the author of two books. Her most recent book is "Nevertheless: American Methodists and Women's Rights". Dr. Dreff, you will see, has a little one with her. That's Hannah. And, as we've said, we're grappling with what it means to be the church in challenging times during a global pandemic. And, Dr. Dreff will have her daughter in the frame with her because of quarantine requirements that are impacting their family. She is wearing, therefore, her general secretary hat and her mama hat at the same time. So, welcome Dr. Dreff and welcome Hannah.
We also have with us Rev. Dr. Jay Williams, pastor of Union Church in Boston and adjunct faculty at Boston University School of Theology. Welcome Rev. Dr. Williams. Welcome. We also have here Rev. Dr. Peter Mageto, who is also joining us. He has served as acting vice chancellor of African University, has taught there and has been on faculties of other universities on the continent of Africa. Welcome Professor Mageto. As well, we have Rev. Dr. Jacob Dharmaraj. He is a missiologist and a connectional Table member who's written dozens of books on Christian mission and interfaith relations. Welcome Dr. Dharmaraj.
Thank you. Thank you all so much for being with us today. So, let's begin. First question that came across the transom during one of the sessions is that most laity attend church to worship and participate in mission and ministry. Why should they care about conversations like this? And, I'm going to call on people here. So, I'm going to go to Dr. Dreff. Tell us why should people be concerned about conversations like the one that we're having.
Dr. Ashley Boggan Dreff: So, as a historian, I'm always going to go back to John Wesley. That's my jam. I think when you look at what Wesley I had to say, about how we worship, he wasn't as concerned about how we worship as long as we do so. But, he was concerned about how we are in mission with each other. And, for him, it was all about being in mission in a way that embraces those on the outskirts. Those who don't always feel comfortable within the confines of four walls of a church. And so, I think conversations like this are vitally important to what our Methodist DNA looks like and is. And, what we're talking about is power in mission and ministry together. And, as long as that continues to grow and be challenged and questioned and conversed about, then we're doing what we need to do as Methodists.
Rev. Kennetha Bigham-Tsai: Thank you. Thank you for that whole idea of needing to live into who we are as United Methodists. I'm going to put the same question, as well, to you, Dr. Williams. What would you say for the people in the pew? You are a local church pastor at Union Church of Boston. Why would laity in the pews care about the kind of conversation that we've been having through Tuesdays at the Table and that we're having now?
Rev. Dr. Jay Williams: Sure. And, we had, at Union... First of all, good to see you, everyone out there. My pronouns are he/him/his. We had these conversations and are having these conversations at Union, we had these Lunch and Learns when we were gathering in person where, in the run up to the then plan, 2020 General Conference, so that we could go deeper into all the things that you either get from news service or see in the newspaper, the Washington Post, New York Times, and all this talk of pending doom and division. And, to say okay, if we're going to be responsible members of the church, then we have to understand it a little bit more deeply.
And, I think the question, when I saw the question, it's like okay, there's this suggestion maybe that laity either don't care about what's happening behind the scenes. And, the primary work is showing up for worship and praising God and going to missions. I think the thing I want to say as a pastor, as a professor, I'm Chair of Delegation from New England Conference, is that choices are always being made. Even in worship.
So, when I work with worship team and other pastors about picking this Advent hymn versus this scripture, I'm already bringing a set of criteria and questions, and I'm making choices about what the congregation receives. So, these conversations, at table and the other ones that are happening, are actually inviting the broader church into these conversations for sake of transparency. But, ultimately, to encourage a deeper, more rigorous engagement with these matters so that we might confer together more deeply. And, that it's not some secret group of people, some secret group of delegates off in a smoky room, detached from the life of the church. Now, I think this attempt is to bring, to the public, these questions that inform the decisions that are always being made by leaders.
Rev. Kennetha Bigham-Tsai: Thank you. Thank you, Dr. Williams. Dr. Mageto, you did a session earlier on how we come to understand God through experience. So, within the African context, in particular, why are conversations like this important?
Rev. Dr. Peter Mageto: Thank you very much and hello to each one of you. It's a joy to be part of the team. And, it is always good to be at the table. Interestingly, it almost sounds as if there's a clear detachment of worship, mission and ministry that is being referred to as belonging to the laity, and then there's something else that belongs to the clergy. But, more importantly, the context of Africa, we have to be careful. Because, as far as we are concerned, the three - worship, mission, and ministry - do not just take place within the sanctuary. The conversation is so important because then it moves the church from the sanctuary into the community, into the society. It is, in essence, a place where the conversation enables us to have a space to practice what you may almost see as if it is private faith, but public living. Or, public living and faith that is being expressed.
And, therefore, within the context, especially for Africa, worship becomes more meaningful when we see it is impacting mission and in ministry. But, we cannot just see. We must engage in conversing about it, in planning about it, in engaging in it. And, that's what we see. And, therefore, I could like us to move that question from being a laity question. I see it is a question coming from the pew to the pulpit, to the altar, and ensure that these are the center between the altar and the pew, so that, together, the laity and clergy get to do their conversation together.
Rev. Kennetha Bigham-Tsai: Absolutely. Bringing the whole church together. We're all in ministry together. We're differently called, perhaps, but all in ministry. Dr. Dharmaraj, could you, from a missiologist standpoint, weigh in on that question. Why is it important as a missiologist for us to be having conversations like this? You were one of our moderators on a number of our sessions. Why are these conversations important?
Rev. Dr. Jacob Dharmaraj: Thank you. Our culture has become relativistic, abandoning most claims to truth. As we are well aware, we live in a pluralistic society today, and we are constantly challenged about our religious faith and our engagement in mission and evangelism. Belief in God, at times is believed to be for the weak and unintelligent. Sometimes, our lay people are at a loss as to how they could share and express their faith in simple and plain and ordinary normal language.
And, during our discussions of the foundational beliefs of the United Methodist Church, we talked about scripture, tradition, reason and experience, and how they all help us to grow in our Christian faith. For instance, without reason we cannot understand the essential truths of scripture. And, we also need to pause occasionally and contemplate what we believe. We did not talk about in our discussions an answered theology or arrived at theology. We talked about our doubts, our challenges, and our everyday living.
And also, some of the day to day challenges that our families face in our cultural context. So, we were open, we were honest in our discussions, including fears and uncertainties and doubts. And, we also affirm, some of our panelists in our discussions, they affirmed having doubt and certain theological thoughts, questions on ecclesial teachings. They do not mean we are unbelievers.
I like what Fred Buechner who, he said, "doubts are important. They are good for our Christian growth." And, this was what he said, "Doubts are the ants in the pants of faith. They keep us awake and moving." And, hence we encourage our listeners to ask more questions. And, it is extremely important for our laypeople, including clergy, to have doubts and questions and challenge. Ask more and more theological questions and understand more about what we are as Christians, particularly as United Methodists, when we anchor ourselves on the foundation of beliefs of these four.
Rev. Kennetha Bigham-Tsai: Thank you, Dr. Dharmaraj. And, for those of you who are just joining us on Facebook Live, this is the "Ask Us Anything" session of "Tuesdays at the Table". And, we are talking with some of the scholars who have been our presenters and moderators before. And, if you have a question that comes up, that has come up in a previous session, please just put it in the comments of Facebook.
So, let me ask a question that has come in through the comments section. And, I'm going to read it exactly as it's written. And, it points a little bit to what you spoke of. You talked a little bit about scripture, and we talked about some of our sources for how we understand God. And, certainly scripture is a key one. And, the question says, "Why doesn't the UMC have more word for word Bible studies of every book in the Bible? It seems that many churches do not have a Bible study. And, if they do, it is topical or they follow a book instead of the Bible as the spirit wrote it."
And, I'm going to ask Dr. Williams to start out by jumping into that. I know that's a lot. But, you're a local church pastor. So, you get picked on here for this one. Why doesn't the UMC have more word for word Bible studies of every book, beginning to end? It seems that churches do not have Bible studies, and if they do it's topical, or they follow a book instead of the Bible, as the spirit wrote it.
Rev. Dr. Jay Williams: This is an interesting question. Very layered. But, I'll treat it literally. Because, this word for word... If we were going to do a word for word study, then we'd all actually need to be fluent in Ancient Hebrew, Ancient Greek, Aramaic. We would then need to also know some Latin, as you know. Because, the Bible, as we received it, as we read it, the New Revised Standard version is a translation of a compilation of texts that were written over hundreds of years in various languages. I think, actually, in one of the "Tuesdays at Tables", there was a discussion. The Bible. Actually, the phrase, the Bible, was misleading, because the Bible is actually a collection of books. It's a library of books. 66 books written over hundreds of years, again, many of these languages.
So, it's actually not possible for us to do a word for word Bible study in the languages that we know. Because, already there have been, like I was saying before, choices that have been made, compilations. And then, translations of whatever the original text said. If we even have a copy of the original text, right? There's this layer upon layer upon layer of things that we have to wade through. But, I think that, maybe the point behind question, if we don't take a literal approach to that question, is to say we need to delve more deeply into Bible. If so much of our discussion and division is around interpretation, hermeneutics, how we interpret what's on the page, then might we take more seriously how we study it in local churches, in annual conferences, et cetera.
And, I think that is the point. I say on Sunday morning all the time, we have weekly Bible study at Union. We're a historically black church. And, I grew up - you go to church on Sunday. And, you're in Bible study either in Sunday school on Sunday or on Wednesday, because there's actually only so much you can do in an hour, 90 minutes. When I preach a sermon, MLK famously said, and I'll stop here, "For every minute of preaching, there should be at least an hour of study, if not more." So, you can't pack everything in on Sunday. Even if we read the scriptures on Sunday, more work has to be done.
And, at Union, we go back and forth between topical and chapter, book studies where we... Our most recent one was the Epistle of James. As we looked, faith without works. And, we spent six, seven weeks, going chapter by chapter and actually rereading what we had preached about on Sunday. So, yeah. I think the church, if scripture is the primary source of the Wesleyan Quadrilateral - scripture, tradition, experience and reason - scripture is most primary. It's the common source that has been passed down that we all draw from. Then The United Methodist Church, in the midst of this division, actually could stand to say, and maybe that's the next thing that Connectional Table. Let's do some Bible studies together and look at some common text. The clobbered passages around sexuality. But, let's put those in context about Genesis and the Imago Dei and our createdness and God's image, things like that.
Rev. Kennetha Bigham-Tsai: Thank you, Dr. Williams. And, I'm going to go to Dr. Mageto because I'm rather interested in this question. Because, there are many books. This writer says, "Why don't we go from beginning to end?" There are probably certain books of the Bible that some of our folks in our churches... Have we done studies on, oh, let's say Leviticus. Oh, I'm trying to think. Ezekiel. Some of the books of the Bible that we don't touch as much, or some do in certain contexts and not others. So, Dr. Mageto, what would you say about the need to study the Bible from beginning to end and to do it contextually?
Rev. Dr. Peter Mageto: I'll go back to what Rev. Dr. Williams just said, and it reminds me of my earlier years as a young clergy. And, it's good to mention that I started from the congregation before I got into the academy. And, one of the greatest things that always shocked me, I served in a region in my country where the greater majority was Islam. And, I watched how little children could be taken to the mosque for them to be able to memorize the Quran almost from my first chapter all through. I think one of the things for me coming to the Christian faith as a young adult and not been brought up in a Christian family is a different story. Because, then my desire was exactly the question, the way that it's been put. I wanted read Genesis through Revelation.
When I accessed the Bible, it was the only textbook that I ever accessed because the schools we went to, there were no libraries. There were no textbooks. The first textbook that I was given was the Bible, a copy of the Bible, by this Campus Crusade ministries from whom I gave my life to Christ. But, why don't we do it? I think we need to help us to understand again, and this is my conviction, that the word that is the Bible interprets the word.
So, there's a way in which... That which you read in Genesis, you'll get to understand it as well in John. And, that's why in most cases, then we run topical or themes. I was privileged. I did Hebrew. I was privileged. For three years, I did Greek. I read my Bible in Greek. I wanted to measure in New Testament. And, the essence of it is exactly what Dr. Williams has said. I was so much interested to understand the usage of certain words of scripture as they are found in Revelation, and they're found in Daniel. As they're found in Genesis, and they're found in the Gospel of John. As they're found in Jeremiah, and as they're found in... That called relationship that exists in the scripture shows also the richness as to how we, who should be the students of the Bible, all of us, Christians, we should remain students of the Bible.
We'll continue then not just to read it as a novel where you are thinking you are finishing the first chapter so that you move the next chapter, the next book. But, to see it as a library of great resource. A library then speaks to the contexts that God allows us to experience in. And, those contexts are so critical because each of the books you find in the Bible is so contextually speaking, even to us in the 21st century. So, I take joy in the fact that that word grants us, it is interpretation in another word, in one book, in another book. Thank you.
Rev. Kennetha Bigham-Tsai: Thank you, Dr. Mageto. I know one of my formative experiences in seminary was studying the biblical languages and being given the book of Ruth as a book. It was a separate book in Hebrew. And, that's when it clicked. These are 66 separate books and they have a whole history, not just in their writing and compilation, but also in their interpretation. Dr. Dreff, what would you say of the ways in which scripture has been understood and accessed through the course of Methodist history? What has been the importance of scripture? How have Methodists approached scripture from a historian's point of view?
Dr. Ashley Boggan Dreff:
I think John Wesley often gets called a person of one book, and that book would have been scripture. The problem is if you really look at how John Wesley read scripture, he never read it alone. He read it in its original languages, and he constantly checked it according to different theological interpretations of his day, what he called primitive Christianity. So, the early church fathers. And, of theologians who came before him. And, I think that when we approach scripture, even as a primary source, it is so important for us to constantly check it according to different conversations that are going on. And, that's probably where this question's coming from. Because, I think that's such a way that we are used to seeing scripture wrestled with, is in this topical way.
That doesn't mean that's how you have to do it, or that's the Methodist way to do it. I think there's a lot of value in reading something from front to back and thinking through why it's arranged in a certain way. And, that's where our reason and our experience, and even our tradition, because Wesley would have questioned why is Genesis first. Why are the books in certain orders? Why did certain books get left out? Particularly, those written by women? Why were they left out? So, there's a lot of good questioning that you can do while still taking scripture very seriously and very much in an "orthodox" Wesleyan way.
Rev. Kennetha Bigham-Tsai: Thank you. Thank you, Dr. Dreff. I want to go to another question that is similar.
Rev. Dr. Peter Mageto: Just a footnote, if you could allow a footnote.
Rev. Kennetha Bigham-Tsai: Oh, sure. Go ahead.
Rev. Dr. Peter Mageto: Even in the 21st century, this so critical in the context some of us operate in. The greater majority of the continent of Africa still do not access education, and therefore they cannot read scripture as we are imagining the reading of scripture word for word, first by first, chapter by chapter. But, that does not mean they do not read the scripture. Now, there's the gift of memorization where the leader and the reader helps the listeners to be able to read the scripture. And, in reading, they get to memorize it.
You will be shocked indeed with that question where someone can read Genesis chapter one all the way to the last book of the Bible. You are wondering, tell me where, which school, which seminary did you go to? How did this happen? So, it is likely to be happening in certain context and places because memorization, orality, a question of oral and passing of that orality, remains the gift among peoples of Africa. And, this has continued to be an amazing blessing when it comes to reading of scripture. Thank you. I thought I should provide that to you.
Rev. Kennetha Bigham-Tsai: Thank you so much for providing that context because that's very important. And, orality is certainly endemic to other cultures as well, and as well to African American cultures in the United States. So, we got a question that says, if we say that God is the same yesterday, today and tomorrow, how do we make sense of God's word in light of modern realities? And, I'm going to go to Dr. Dharmaraj. Would you jump in on that one? If God is the same yesterday, today and tomorrow, how do we make sense of God's word in the face of modern realities?
Rev. Dr. Jacob Dharmaraj: Well, we've been talking about the scripture in which God revealed progressively from the book of Genesis to the book of Revelation. We have seen it in the gospels all as well. And then, from the Acts of the Apostles to the Revelation, we have seen how the revealed word has helped the apostles to develop theology, which led them to get involved in mission. And, this God of the Bible is the same yesterday, today and forever. But, the revelation that we have received primarily is through Jesus Christ, whom we see in the books of the Bible.
As we have already listened to our panelists, the Bible was written in Hebrew and Greek languages. And, the Bible has been translated into hundreds of languages. Over 1,500 languages for us to read and understand, to know more about our God. And, in Asia and Africa in the last 50 years, the translation of the Bible into vernacular languages made a huge mission and evangelism because God has come alive with the power of the Holy Spirit in the hearts and minds of the people when they understood the Bible, when they were able to see the God behind the revealed word.
Lamin Sanneh, an African theologian has written extensively about this. And, he wrote, "the Bible translation helped to bring about a historic shift in Christianity's theological center of gravity from the global north to global south, by pioneering strategic alliance with local conceptions of religion and culture." And, there, he talks about God coming alive in the local concepts, local cultures, minds, and hearts of the people. The God of the Bible in the past, who had come alive in the hearts and minds of the people in the 21st century, 20th century, it started with missionaries from Europe working there. But, they left in the mid-20th century. But, when the Bible was translated, the God of the Bible came alive. The God of the past, the God of the present.
And then, they were able to see, and they were able to experience, and they were able to share their own personal experience of that living God. And, that God of the Bible has now been working in the hearts and minds of the believers in the form of the Holy Spirit. And, this God who is present today in our midst whenever we gather together, according to the promises of the Bible. Whenever we gather together in the name of Christ, God is present. That God is present with us. The trinitarian concept is very much alive here. The God of the Bible, the Old Testament, the revealed Elohim who came to reveal God's self in the person of Jesus Christ and who sent the Holy Spirit, who is with us whenever we gather together as believers in our fellowship in church, small and larger gatherings.
So, this God of the Bible is with us even today, when we gather together in worship, engaging in mission and evangelism, or when we go out into the world to share the gospel of Jesus Christ. This God is an unchanging God. And, this is the God whom we continue to share with others, and we pass on from generation to generation. And, this is the God who we believe, the Christian belief is summarized in simple liturgical words that we used whenever we gather together in Holy Communion service. Jesus Christ came into the world and he died for us, and he rose from the dead. And so, the essence of Christian belief is expressed. Christ has died. Christ is risen. Christ will come again. And so, this God of the past, God of the present, will be God of the future as well.
Rev. Kennetha Bigham-Tsai: And, this whole idea of the word interpreting the word become flesh and our understanding of who Christ is in our real lives. I'm going to get to a question that has come through the chat. It says, which I think is a fascinating one, "What role does doctrine play in the United Methodist Church. In these conversations, which I have very much enjoyed, this word has been seldom used. What word does doctrine play?" And, I would even add to that. What does doctrine mean? And, I'm going to go to Dr. Dreff. What does doctrine mean? Is the United Methodist Church doctrinal church? What role does doctrine play, Ashley?
Dr. Ashley Boggan Dreff: I think I got a similar question like this in my podcast episode. And, I'm trying to remember the way that I defined doctrine back then. I think it was something along the lines of doctrine can be an agreed upon set of beliefs that is passed down. When you look at Wesley and Wesley's doctrine, he was a priest in the Church of England. And so, he adhered to the doctrine of the Church of England. And, in 1784, when The Methodist Episcopal Church became independent, he did hand us a series of sets of beliefs that have come to become our historic doctrine.
That included, I think, 23 of the Articles of Religion of the Church of England, his notes on the New Testament, his sermons on several occasions. And, I think a liturgy for Sunday services for the people called Methodist. I may have messed up that time. But, he handed us this group of books that became our doctrine. And so, we do have doctrine. We are a doctrinal church. We are not a creedal church. Some of the articles of religion that Wesley took out, had to do with the creeds. And so, that's a bit of an interesting point to think about, especially as so many of us do say creeds on Sunday mornings.
In terms of Methodist history, I think why we sometimes seldom spend a lot of time discussing Methodist doctrine in some circles, not in all circles, is because Wesley was not a systematic theologian. He didn't sit down and write out a brand new way of approaching scripture or God or belief or faith. He was a practical theologian. He went out and did mission and did ministry. And, that to him was the big difference between him and others of his time, is that he practiced religion. He lived it. And, that's what leads us to wonderful writings that he does. However, he says think and let think. Because, he wasn't as concerned about doctrine as he was about mission.
Rev. Kennetha Bigham-Tsai: Thank you. Thank you. And, I want Dr. Williams to weigh in on this. What is the role?
Rev. Dr. Jay Williams: Yeah, this is interesting. And, I think when we talk about like Bible, the Bible, as in there's one thing versus a library, I think the same goes with thinking about doctrine. And, the language that the Book of Discipline uses is that we have doctrinal standards. Because, often, when you think of doctrine, you might think of Roman Catholic Church or another church, a tradition where there is a head of church that speaks on behalf of the church. And, when they speak it shapes everything and there's a hierarchy of instruction.
We don't have a single head of church. We have a Council of Bishops with a president. So, there's not one single voice that declares doctrine at any given moment in The United Methodist Church. Rather, we wrestle with these, as Dr. Dreff said, we wrestle with what we've received. These traditions. And, tradition comes from the Latin, "tradition", that which has been handed to us. So, we receive these standards as gifts and they represent different moments in history. I guess it's important to think about what happened, and this picks up off of the previous question around God being the same today, yesterday and forever. We always talk about Wesley, which is helpful. And then, in 1968, when we became The United Methodist Church, the Methodist movement joined with the Evangelical United Brethren Church to become The United Methodist Church.
So, our doctrinal standards not only includes the Articles of Religion from the Church of England, and then became for The Methodist Church, but also the Confession of Faith of the United Brethren Church. So, over time, our understanding of doctrine moves in change. And then, we have to think about what it then says. What does the confession of faith of the Evangelical United Brethren faith say about scripture? It says, "the holy scriptures, the Bible, reveal the word of God." Check it out. That's not in the articles of religion of The Methodist Church, but it is in the confession of faith of the Evangelical United Brethren Church. The Holy Scriptures, the Bible, reveals the word of God. So, who is the word of God? Are we talking about the Bible or the word of God during the season of advent? Word made flesh.
So, these modern realities, we're struggling with what God is speaking to us, how we understand the Christ, the incarnate word of God and how the identity of Christ has been illumined through scripture. God does not change, but humans do. The United Methodist Church has not been the same over our 200 plus years of many antecedents. Human reality hasn't always understood things the same. We constantly have to be in a process of wrestling, of struggling, of conferring. Conference in its best sense is how we make sense of all these things. That it's actually not a political rally with a preset agenda. But, rather when we have conference, confer, we test the spirit and the spirit is still speaking. And, hopefully when there's more people at the table, we have a deeper understanding of what God is saying to us in this particular moment.
Rev. Kennetha Bigham-Tsai: Thank you. There's so much. I mean, you're echoing Dr. Dharmaraj. The word scripture reveals the word become flesh. And, you raise also the importance of us conferring and conferencing, holy conferencing, which we discern together. But, I want to jump to a similar question comment here. A recent narrative for the continuing UMC put out by the Council of Bishops says that the United Methodist Church, or United Methodists, are a people rooted in scripture, centered in Christ, serving in love, and united in the essentials. Rooted in scriptures, centered in Christ, serving in love and united in the essentials. For you, what are the essentials? And, I'm going to go each one of you. Just very briefly, what are the essentials that hold us together as a United Methodist Church? And, I'll begin with Dr. Mageto. Professor Mageto.
Rev. Dr. Peter Mageto: Thank you very much. The essentials, if I were to go back to what Dr. Dreff talked about, practical divinity. For me, it is putting our faith and love into action. And, what that means, as far as I'm concerned as a United Methodist, is looking into our key social principles and how we engage in them. Whether this is our natural world, our nurturing community, our social community, our economic community, whichever that context that I find God has allowed me to be in, I want to see that as one and central, essential. Faith and love in action. Thank you.
Rev. Kennetha Bigham-Tsai: Thank you. Dr. Dharmaraj, what are the essentials that hold us together as United Methodists?
Rev. Dr. Jacob Dharmaraj: I just firmly believe in the connectional ministries of our denomination. Because, Christian mission is always local and global, particular and universal. And, the statement clearly mandates that we are a global church. We are a study church. And, we should all have a voice in the conversations that will shape the future. And, we must each commit ourselves to the proposition that reason and persuasion are only acceptable ways of conflict resolution.
And so, we must be tolerant and open. The everyday engagement in Christian mission and ministry because we are not a [inaudible] church, we cannot just stick to one particular theological doctrine or position. Because, Christian theology is contextual. There are many theologies. The Bible has to be interpreted in many cultural contexts. And so, we have many theologies, African theology, feminist theology, women's' theology, and many, many more theologies.
Rev. Dr. Jacob Dharmaraj: And so, we need to be very cognizant of the fact that we are a global church, The United Methodist Church has got people from many parts of the world and people who are made up of many different backgrounds come up with their own understanding and the interpretation of the scripture. So, we comment to a large extent that we are a connectional church, we're a global church. We are The United Methodist Church.
Rev. Kennetha Bigham-Tsai: A connectional church, a global church, is the essential. Dr. Dreff, for you, what are the essentials?
Dr. Ashley Boggan Dreff: I think I might say a lived faith. I think it is very hard to be an authentic Methodist in any way, shape or form, historically that we see Methodism, and only sit in a pew or preach from a pulpit on Sunday mornings. You have to have that lived faith. You have to take the love of God and absorb it inside you to where it is so overwhelming me that you have to express it in outward love and outward signs of compassion towards others. That for me is the very heart of what we are as Methodists, is that overwhelming love of God that has to be poured out to others.
Rev. Kennetha Bigham-Tsai: A lived faith. Dr. Williams, what would you say are the essentials?
Rev. Dr. Jay Williams: I have a sense of what the essentials mean for me. But, I think this is actually a really hard question. And, I think this is what the point of this "Tuesday's at Table" is about. Does The United Methodist Church know its essentials? Do we have them? Are they revealed to us? We have a mission statement, "To make disciples of Jesus Christ for the transformation of the world." That's our essential statement and what does that mean? And, how is that lived out, Dr. Dharmaraj, in these contexts where our realities are very different. We can say things, but living it out is a whole other matter.
I don't know if you can hear my dogs barking, but they're barking now. So, for me, the essential that we preach at Union has to do with grace, this embodied grace, that... We exist. Our reason to be, our raison d'etre is to live out love and liberation. That we would experience the grace, the amazing unconditional love of God, grace of God, in such a way that it frees us into living our best and fullest life. And, anything that stands in the way of our flourishing, of our freedom, to be the fullness of who God has created us to be, is not essential and therefore contradictory to the heart of the gospel and contradiction means we must speak against it. We must literally speak against anything that stands in the way of that which we know to be foundational, fundamental.
And, that is the unconditional love of God. Which is to say, no condition can be put on it, by anything, by anyone, any denomination, even The United Methodist Church. We cannot put any condition on the love of God. And, for me, as an out gay queer pastor, that means something. In a church that nurtured me, but that then stills, officially, tries to silence me and say that I don't belong in the pulpit in which I stand. I'm grateful for a conference that speaks against that, and allows me and empowers me. But, what does it mean to take seriously the love of God and it's unconditionally. That's what we're wrestling with.
Rev. Kennetha Bigham-Tsai: And, that is exactly what we're wrestling with in our humanness in a number of areas. I love this around what are the essentials? And then, what you raise also, Dr. Williams, is that we are not in agreement around what the essentials are. Sometimes we don't even know what the essentials are for ourselves. And, I'm so grateful to see the variety of context here.
I'm going to ask one question and I'm going to ask this one of Dr. Mageto. I'm going to have to rephrase this question a bit. This person is imagining what would happen if The United Methodist Church were to split. Would it be better for it to split by regions? There be a US church and a European church and an African church and a church of the Philippines. And, that, that be based on people's understandings of what the essentials are, especially as they relate to ministry with LGBTQ persons. Would it be easier to do that? Or, would it be easier for someone to go and start their own denomination? Which we've heard quite a bit about what. From your context, what are you thinking? Or, what are people thinking about the possible split of the church?
Rev. Dr. Peter Mageto: I have a very simple response to that very long question. I know you were changing it a bit. But, one of the things as an individual elder that is in mission, I don't believe in the divided body. I believe in John 17, very, very vividly. So, I haven't gotten to the level of that imagination. Interestingly, I still live and believe in the spirit of connectionalism. I believe in the spirit of oneness. But you know, this is what we have to be careful about. So, the imagination, is it about the body of Christ or the human imagination of legionalism, so that we get to the point of where we are. And, that's why on a call like this, it can be ages and ages. But, from the context of operation, where we are, my belief as individualist is that the church belongs to the Lord Jesus Christ and what that church becomes tomorrow, the Lord, who is the master and the head of the church knows. I am only human. And, I can only remain within that limitation. But, I pray that The United Methodists will go back to remain the Church of Christ. That those of us who are in it, who will be in it, and specifically represented here. And, the center of this church is Hannah. So, Dr. Dreff, it was very good you brought Hannah to the table. My imagination is in the next 40 years when Hannah is at the table discussing these kind of discourses we are having. That future church belongs to the Lord Jesus Christ. And, that's how I partake of it.
Rev. Kennetha Bigham-Tsai: Amen. And, it is a connectional church. And, when Rev. Dr. Hannah grows up, that she will inherit a connectional United Methodist Church that belongs to the Lord Jesus Christ. So, I want to spend the last couple of minutes here thinking….
Rev. Dr. Jay Williams: Dr. Can I jump in? This is an interesting one. And, I think one that we're all wrestling with on some level. My delegation, New England, as we're meeting... How do we position ourselves or think about legislation around separation and all this other stuff? I believe in the connection, I believe in the oneness of Christ, which calls us right to the oneness of the church. And, that's actually what Advent is about, too. It's about celebrating the incarnation, the first coming of Christ and the second coming of Christ that will call us together in a new way. And, I think about what the holidays and family means.
I moved away from my home. I was raised in Buffalo. I live in Boston. I have my own home. But, I return to my parents' home. We're one family. We join together around Thanksgiving table. We'll do the same Christmas. What I'm saying is as families grow, sometimes we also need different homes. When families gather for Thanksgiving and Christmas, we're not going to all stay together in that one house for weeks upon weeks upon weeks. So, I think we really have to struggle with what does it mean to be a growing family. I don't know if division or separation will need to be on regional lines. Because, I think that reduces things. Or, if it's simple theological lines.
But, I think we do have to wrestle with a different configuration of being family, of being connection that doesn't mean big tent, big house, one house. Because, we have hundreds and hundreds and hundreds of different contexts, languages, laws, that now have made this just extraordinarily complicated. And, I don't know if it's actually able to maintain anymore. Because, a church that will legally deny rights to certain people when it's the law of the land in the United States that gay people can't be discriminated against. Then we start having a much more nuanced, complicated, legal, ethical question, that we have to start saying maybe it's time to loosen what our family bond looks like in terms of the legal connection and focus on a different mode of connectionalism.
Rev. Kennetha Bigham-Tsai: And, you're all getting at this question of the importance of connectionalism, but also grappling with what does connectionalism look like in a rapidly changing context. And, might regionalism, for instance, of some sort, really be about self-determination as we still hold together under the Lordship of Christ.
I'm going to ask you a quick question. We only got a couple of minutes left and I've been dying to get to this question. If you were going to write a book or an article about the future of The United Methodist Church, what would the title be? And, briefly, why? The future of The United Methodist Church. What would the title of your book or article be? And, I'm going to go to Dr. Dharmaraj. Real quick because we've got just a few minutes.
Rev. Dr. Jacob Dharmaraj: Okay. I came up with a few titles. "From the Restlessness of Today to the Best Tomorrow". That's one.
Rev. Kennetha Bigham-Tsai: "From the Restlessness of Today to the Best of Tomorrow"
Rev. Dr. Jacob Dharmaraj: Yes. Because, I know the history of Christian mission and the denominations. Not like Dr. Dreff, but we have hope. I always believe in Christian mission is always global, ecumenical, contextual, multi contextual, and so on, so forth. So, that's one. The second one is, well, "Impossible is Not an Option". We always say, well, we cannot get along with these people, get along with these, get along. So, we have to go, no, that is not an option. Impossible is not an option. Then we can just discover. That's my second…
Rev. Kennetha Bigham-Tsai: Let's stop with that. Let's give everyone else a chance, real quick. And then, we get back if you have a third one. Rev. Dr. Williams, what would your title be?
Rev. Dr. Jay Williams: It'd definitely be, it's a hymn, a gospel song, "Revive Us Again". I think the best of what the Methodist movement, we started as a revival movement. Annual conferences originally were supposed to be inspirational times that sent us back out into the mission. Unfortunately, annual conferences, general conferences tend to drain us more than they do inspire us for the work. So, I think the future is about us being revived in the power of the spirit so that we might be those agents of transformation. "Revive Us Again"
Rev. Kennetha Bigham-Tsai: Revive us again. Dr. Mageto, what would your title of your book be about the future of the church?
Rev. Dr. Peter Mageto: My title is very straight. "United Methodist, Call Upon Me, Says the Lord". "United Methodist, Call Upon Me, Says the Lord". The reason behind that title is the fact that the posterity of the 21st century calling alternative voices and not calling upon the Lord to show us mighty and greater things that we have not known. And, I hope that my book or my article will literally bring us back to calling and listening to God. Thank you.
Rev. Kennetha Bigham-Tsai: Amen. Amen. Dr. Dreff, what would you say?
Dr. Ashley Boggan Dreff: The funny thing is I'm currently rewriting or revising a textbook on American Methodism that comes up to 2021. It doesn't have an exciting title. My first book was called "Entangled", and I've always wanted to play around with writing a sequel that brings it up to today, that might be called, "Untangled". But, I might have a dot, dot, dot, "Still Connected" or, something like that. To where maybe we've untangled ourselves, but we still do have this connection.
Rev. Kennetha Bigham-Tsai: What a wonderful, wonderful hope. Well, thank you all. Thank each one of you for giving your time and of your expertise and of your passion and your hearts to the church in your various areas of ministry. And also, to this session. I want to remind our listeners that next week, next Tuesday, the 21st, we will have a covenant renewal service that will be hosted by our bishops. Our Connectional Table bishops, including our two chairs, Bishop Christian Alsted and Bishop Mande Muyombo.
And, they will be joined with other CT bishops and also by Bishop Cynthia Fierro Harvey, who is the president of the Council of Bishops. So, please join us at 10:00 AM central next Tuesday, the 21st. And then, there's a slide here that will give you information about these sessions. You can use the videos of these sessions in your local church, and there's a study guide that goes along with them. So, I know that that information will be posted as well. So, thank you very, very much and have a wonderful and blessed rest of your day or evening, depending on where you're watching from. God bless.
Rev. Dr. Dharmaraj: Thank you.
Rev. Kennetha Bigham-Tsai: Take care.