'Tuesdays at the Table' is a series of discussions hosted by the Connectional Table that will help us better understand our faith, our church, ourselves.
In our lives as individuals and with our churches, we have experiences of God. During a powerful worship service, while serving on a mission trip, in a quiet moment alone or in a relationship with a friend, we may have a special encounter with the Divine.
We're going to talk with Dr. Peter Mageto Maiko about how our experience, language, culture and other factors are important to our faith journeys.
Guest: Dr. Peter Mageto Maiko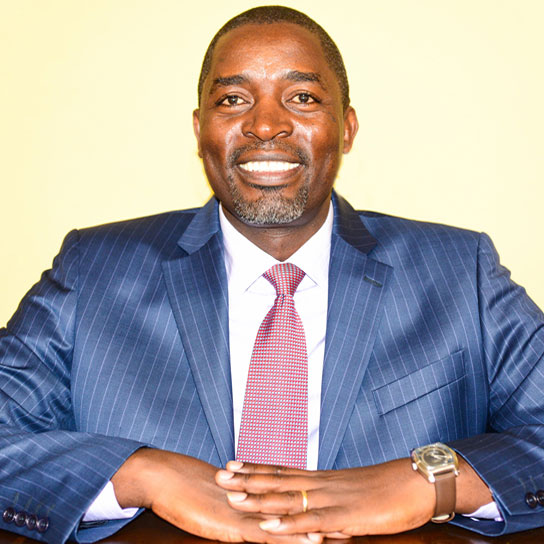 Professor Maiko holds a Bachelors' degree in Divinity from St Paul's United Theological College in Kenya, a Masters in Theological Studies and Doctor of Philosophy degree from Garrett Evangelical Theological Seminary in Illinois, USA. Professor Maiko brings with him a wealth of experience spanning over 25 years which he has obtained from working in ministry and for various universities. Professor Maiko started off his career in 1991 as a Circuit Minister and has ministered in various denominations including in the Aldersgate United Methodist Church, Evansville.
He has also spent a significant part of his career working for universities in Kenya including Daystar university where at the helm of his career there, he held the position of Head of Department, Theology & Pastoral Studies and was promoted through the academic ranks from Lecturer to Senior Lecturer and then to Associate Professor. In the year 2011, Professor Maiko was named Researcher of the year at Daystar University. Professor Maiko has published three books and has many journal publications in reputable publications a in a number of thematic areas including Theology, Education, Peace, and Reconciliation. Professor Maiko also worked as Deputy Vice Chancellor, Academic and Student Affairs for Kenya Methodist University (KeMU). He is married to Irene who is a Forensic Nurse Scientist and they have two children a son based in the USA and a daughter in Nairobi.
Host: Dr. Jacob Dharmaraj
Rev. Dr. Jacob Dharmaraj is a retired clergy member of the New York Annual Conference. He has also served in Bombay and Illinois Great Rivers Conferences.
Dharmaraj has lived in various cultural settings, has been involved in interfaith relations and is actively engaged in global mission. He has written over a dozen books and numerous articles in the areas of Christian mission and interfaith relations. He writes regularly commentary in The Vision, New York Annual Conference's monthly news magazine. Dharmaraj has served the church-at-large in various capacities including teaching, lecturing, conducting workshops and has served as a consultant both in academic and church settings. He has traveled extensively and worked with both United Methodist Church and ecumenical partners from around the world. He is passionate about world Christianity at work through mutuality in mission engagement.
Dharmaraj holds a Ph.D. in Theology of Mission, an M.A. in Political Science and Public Administration. He has also earned an M.Div, S.T.M and Th.M. degrees in Biblical Languages and Mission Theology.