It's one thing to put money in the church offering plate to fulfill an annual pledge. It's quite another to give in honor or in memory of someone who has played an important role in one's life and to share their story on Facebook. Just ask Jessica Casey, active member and administrative assistant at Centenary United Methodist Church, Erwin, Tennessee.
Centenary United Methodist Church is a part of the Holston Annual Conference.
Casey loves #IGiveUMC. This new campaign inspires people to donate to local United Methodist churches in honor or in memory of someone who has made a difference to them. Donors post on social media about their honoree and their gift, along with a request for others to give, too. #IGive UMC is a wonderful way to mark seasonal celebrations, as well as anniversaries, birthdays, weddings, baptisms and graduations.
Consider the case of Erwin and Rose Rasmussen. When they first came to Centenary 17 years ago, member Penny Jones befriended them. "Penny is a natural caregiver," Casey said. "She is a loving mother, grandmother and wife. She is truly a woman with a heart of gold and many stars in her crown." The couple honored Jones through #IGiveUMC.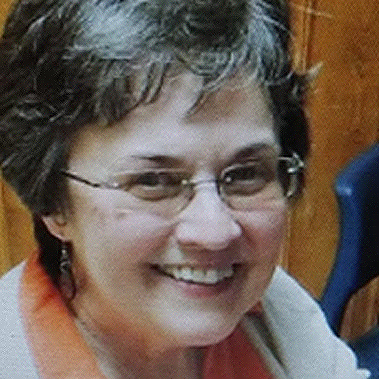 Another generous giver through #IGiveUMC is Phyllis Hawk, who paid tribute to her Sunday school class. "They are her extended family," Casey explained. "It is the sense of unity in that room that she loves."
Barbra Hawk followed her mom's example by honoring her seventh-grade teacher, Phyllis Pleasant. "She gave little Barbra her first bit of responsibility," Casey said. Today, Barbra admires Pleasant for creating jewelry for the UMW's Apple Festival sale.
As COVID-19 challenged medical professionals worldwide, retirees Marvin and Rita Rogers understood. "Rita was a nurse, and Marvin was a physical therapist," Casey said. "They have a deep appreciation for front-line workers." Their #IGiveUMC contribution inspired Tricia Staton and Angie Georgoff to remember medical personnel with a gift.
Located in the heart of downtown Erwin, Centenary was founded in 1909 in an old Masonic building. By 1940, the original membership of 17 had grown so much that the congregation expanded into the home next door. Fourteen years later, Centenary added a new sanctuary, an education building and a church spire.
"In 1959," Casey said, "the church celebrated its 50-year anniversary with hundreds of members and nine original founding members. We celebrated 110 years this past year." The congregation today includes many retired business owners, health care workers, educators, federal employees, bankers and railroad employees.
Selflessness is in Centenary's DNA. "We have a great reputation for being generous givers and helpers in the community," Casey said. The congregation hosts Christmas parties for adults with disabilities, bakes cookies for the Holston United Methodist Home, collects personal-care items for a local women's shelter, stocks the area food pantry, donates filled school backpacks and offers a clothing giveaway for the community.
Throughout the pandemic, Casey pointed out, the congregation remained faithful in their giving. By mid-June, they had raised $1,000 through the #IGiveUMC campaign.
Casey loves being a part of Centenary UMC. In 2011, the congregation selected the Caseys to become the host family for a Habitat for Humanity home. "A part of being a Habitat family," Casey noted, "is taking classes to learn different life skills. Kathy Jones was our babysitter volunteer from Centenary. She was so good to my children while I was in class, and now, she is their Sunday school teacher." Encouraged to find a church home, the Caseys found a perfect fit at Centenary.
"My husband and I came to this church in need of guidance to do better for our family," she said. "We found a whole church family, and their love of Jesus helped our love of Jesus grow.
"Over the years, we have been able to give back. My husband, Alvin, is the youth director, and I am the children's coordinator." Casey has served as church secretary since 2018. Aubrey, 2, accompanies her mom to work, and Madison, 12, and Bradley, 8, join them when schools are closed.
"This has been such a blessing to my family, Casey said. "I am thankful for my kids to be so hands-on with missions. I hope these lessons stay with them throughout life and they continue to be kind and generous in Jesus' name. My family has evolved so much, thanks to Centenary!"
Casey is one of many fans of #IGiveUMC. The campaign also inspires gifts to local United Methodist churches to celebrate members' milestone birthdays or anniversaries such as a church's founding. Donors post on social media about their gift, along with a request for others to make a contribution of their own. Go to Facebook#IGiveUMC to hear other exciting stories!
Barbara Dunlap-Berg, freelance writer and editor, retired from UMCom
This story represents how United Methodist local churches through their Annual Conferences are living as Vital Congregations. A vital congregation is the body of Christ making and engaging disciples for the transformation of the world. Vital congregations are shaped by and witnessed through four focus areas: calling and shaping principled Christian leaders; creating and sustaining new places for new people; ministries with poor people and communities; and abundant health for all.