Growing up on the Navajo Reservation in New Mexico in the 1950s was a conflicting and challenging time for Norman Mark.
He came from a home that was steeped in tradition and only spoke the Navajo language. At age 5, he was taken from his family and placed in a Navajo boarding school. It was there that Norman said he first learned about religion.
"They told me that I was a new creature in Christ and I couldn't go back to the old ways," recalled Mark. "No more eagle fan, no more sage, no more of my culture."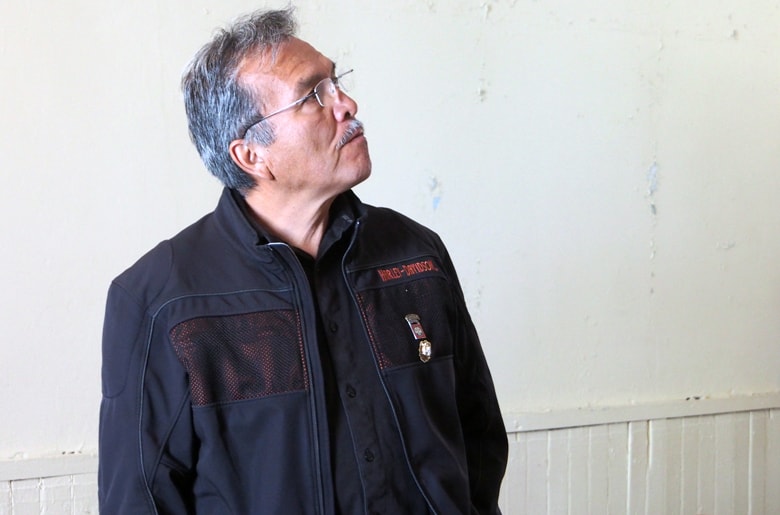 Between 1869 and the 1960s as many as 100,000 Native American children were removed from their homes, families and communities and taken to schools where they were punished for speaking their native languages and stripped of cultural practices and traditions, according to the National Native American Boarding School Healing Coalition.
Mark said the boarding-school life left him with many problems growing up. He recalled not knowing what it was like to have the love and care of a mother. He also remembers being scared and alone. The problems led to him dropping out of high school in 10th grade.
He chose to enlist during the Vietnam War and served for 12 years. Upon returning to the reservation in 1979, Mark found that a church had been built near his home. Despite his difficult past, he said he started attending church services again. That church eventually became the Four Corner Native American Ministry of Shiprock, New Mexico.
It was there that he met the Rev. Calvin Hill, a Navajo minister who thought Mark would be a good candidate for ministry.
"I went to Dallas to consider ministry, but it wasn't for me," Mark said.
With Navajo as a first language and a limited understanding of English, Mark said writing essays for ministerial education was very difficult.
That is when Hill sent him to the Native American Course of Study.
Learn more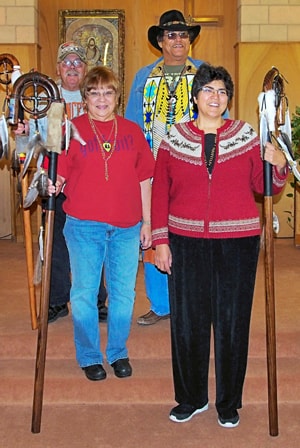 Students of the Native American Course of Study meet twice a year in different regions of the U.S. In addition to the classroom work, they visit historic sites in the area and meet with Native communities. Photo courtesy of Fred Shaw.
Details about the Native American Course of Study are available at
www.umcnacos.org
.
"At (the Native American Course of Study), we recognize the validity of the spiritual traditions of our Native and indigenous peoples," said the Rev. Fred Shaw, director of the Native program and descendant of the Shawnee tribe. "We try to build bridges of understanding in worship experiences, theology, pastoral care, all of the things that a course of study is about, but we do it from the perspective which includes the Native traditions."
The United Methodist Board of Higher Education and Ministry's Division of Ordained Ministry oversees the Course of Study program, which supports people who feel led to become pastors but have no immediate plans to attend seminary. In 2003, the Native American Course of Study, based on existing certified programs, was expanded to include course work specifically for Native American pastors and persons who are working in a Native American context.
The program requires 20 courses and takes five years to complete. Students meet twice a year in different regions of the U.S. In addition to the classroom work, they visit historic sites in the area and meet with Native communities. So far, more than 25 students have completed the course.
"One of our goals is to train people who can begin churches," Shaw said.
Already, two students have started new churches. On the Spirit Lake Reservation in North Dakota, Mike Flowers, who will graduate from the Native American Course of Study in May, has had a ministry of presence on the reservation for 11 years.
As a non-Native, Flowers and his wife, Libby, have provided meals, vacation Bible school and Lenten services and started a youth group for the community. It wasn't until three years ago that the ministry grew into a congregation.
"Our success has come from not trying to be Native, not trying to be something we are not," said Mike Flowers. "We have been honest with folks that live on the reservation. They know what they get when they see us and witness our commitment through our actions."
Flowers said the congregation incorporates Native traditions in worship and often uses drums and Dakota hymns in prayer.
The Native American Course of Study program also focuses on healing of Native peoples like Mark from historical trauma such as boarding schools.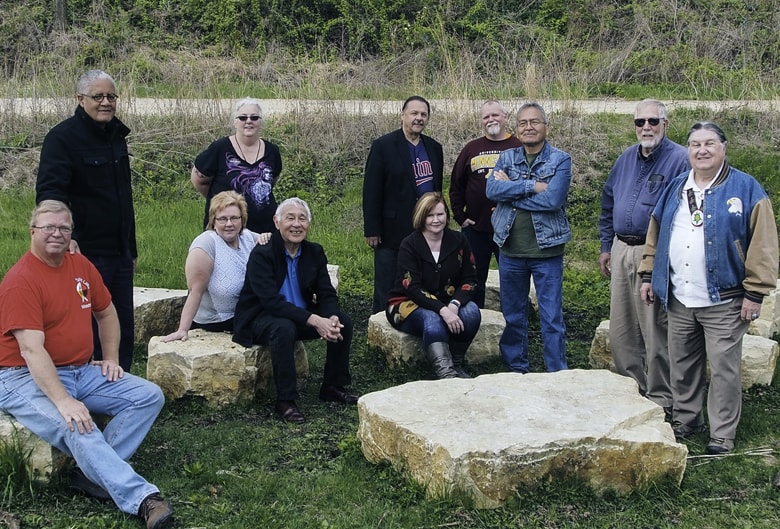 "We know some of our students who grew up in boarding schools have had a tremendous amount of conflict in their lives," Shaw said. "We help them deal with that and put it to rest so they can finally be the whole person God wants them to be."
Mark successfully completed the Native American Course of Study program in October of 2017.
He has since been appointed by the Rocky Mountain Conference as a local pastor to a new church start called Native Grace Intertribal Fellowship in Cortez, Colorado. He started the fellowship with three people attending and it has now grown to 47 members with a strong youth presence.
"I no longer have to hide in the closet. I no longer have to search for a place of belonging," said Mark. "It's been a long journey, almost 30 years, to get to this place."
He said many of his members have struggled with similar issues stemming from the boarding-school era. Mark focuses on community outreach and spends considerable time going where Native people gather, such as powwows. He also launched a motorcycle ministry.
"For many, being in church is the most frightening thing," said Mark. "I live with them, I eat with them, I go to them."
Mark said his training helped him to increase his English skills and ground his understanding of the Bible. He said being encouraged to practice his Native traditions in ministry was life changing for him.
"Because of the (Native American Course of Study), I found myself walking back to my grandfather's fireplace. I began to be free again, to breathe," said Mark. "I finally began to really know what it means to belong to God and to really say that I am saved through the love of Christ."
Ginny Underwood is a freelance writer and communication consultant with ties to the Oklahoma Indian Missionary Conference. She is a member of the Comanche Nation of Oklahoma. News media contact: Vicki Brown at (615) 742-5470 or [email protected]. To read more United Methodist news, subscribe to the free Daily or Weekly Digests.