Need a distraction? Grab a book.
Experts tell us that reading can be a healthy distraction, as well as a comfort, during uncertain or chaotic times. Our friends at The United Methodist Publishing House and Abingdon Press have offered a collection of titles, some new and some beloved favorites, that may be just what we need right now. Check them out!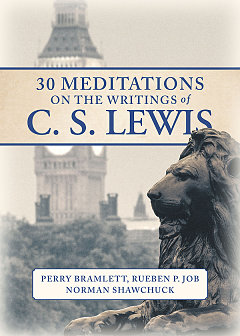 "30 Meditations on the Writings of C.S. Lewis"
Three friends - United Methodist Bishop Rueben P. Job, Norman Shawchuck and Perry Bramlett – created this book together, a collection of 30 devotionals inspired by quotes by C.S. Lewis and paired with the authors' spiritual reflections. The book, published posthumously for all three co-authors, combines three strong spiritual voices exploring the topics of grief, joy, fear, loss, salvation and love.
"Girl Be Brave: 100 Days to Chart Your Course"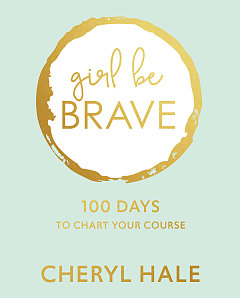 When Cheryl Hale discovered a note from her grandmother in the family Bible that read, "girl be brave," she was inspired to push through her own fear and chart her course for her life. Hale's book shares 100 days of encouragement, quotes and photos, calling women everywhere to embrace lives of bravery and live a more passionate and satisfying life, all while discovering that they are braver than they ever thought possible.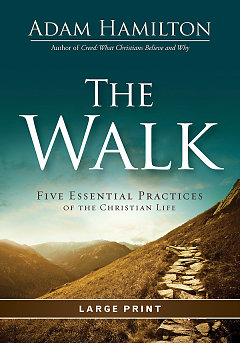 "The Walk: Five Essential Practices of the Christian Life"
In "The Walk," Adam Hamilton, United Methodist pastor and author, explores the spiritual practices of worship, study, serving, giving and bearing witness, all within the context of the New Testament, as well as what it looks like to pursue these practices personally and in the life of the church. Additional resources are available for children and youth, as well as a six-week adult study with DVD and leader guide.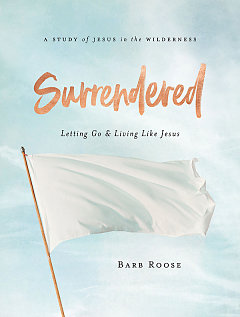 "Surrendered: Letting Go and Living Like Jesus"
This book, a companion piece to a new women's Bible study of the same name, explores six principles that will let God lead the reader to victory despite circumstances, problems or pain. Author Barb Roose challenges the reader to learn how to surrender like Jesus and experience God's power and peace like never before. A DVD and leader's guide also is available.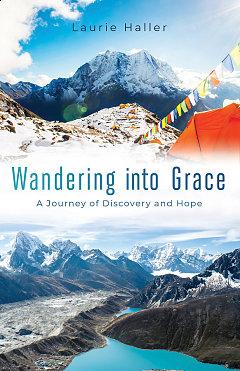 "Wandering into Grace: A Journey of Discovery and Hope"
Author and United Methodist Bishop Laurie Haller explores "wandering" as a way of life while recounting her 2018 trek through Nepal. Through Haller's examination of experiences wandering high on the Himalayan trails, she explores spiritual disciples, including waiting, negotiating, sustenance, loss, rebuilding and rest. The book also recounts Haller's adventures of navigating challenges with grace, solving problems with wisdom and serving others with love.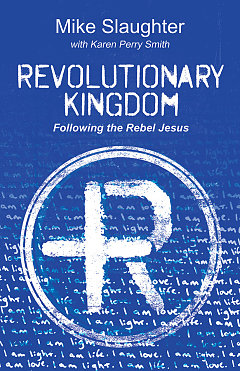 "Revolutionary Kingdom: Following the Rebel Jesus"
Jesus himself was the most radical revolutionary who lived and provided a vision of a kingdom worth dying for. Author Mike Slaughter, a United Methodist minister, explores why we must exchange comfortable cultural worldviews and values for the radical requirements of living out the kingdom of God on Earth. When God's people get serious about this call, it's revolutionary. A six-week study and leader guide are available.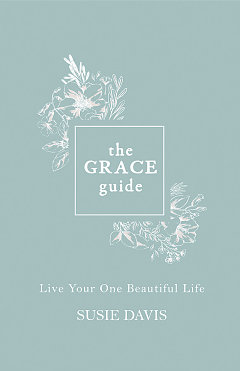 "The Grace Guide: Live Your One Beautiful Life"
This spiritual guide for women, written by Susie Davis, invites readers to grow in the Lord by reflecting on memories, both joyful and hurtful, with challenges that include writing a letter to their younger selves, answering questions of self-examination and considering how God has showed up in special times throughout their lives.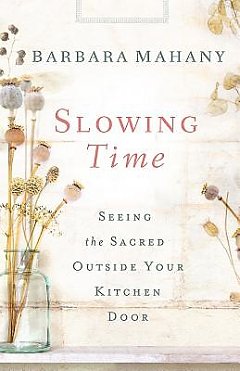 "Slowing Time: Seeing the Sacred Outside Your Kitchen Window"
Barbara Mahany, journalist and columnist for The Chicago Tribune, believes the sacred is all around. In this book, she invites readers to discern the divine in ordinary moments and live a life where everything is a form of prayer. By probing deeply the nooks and crannies of the home front, the author points out that the reader need not venture far to find what matters most. And the questions stirred will linger, long after the page is turned.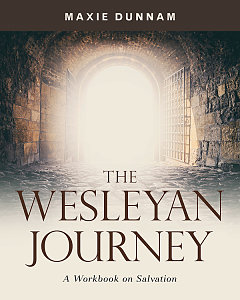 "The Wesleyan Journey: A Workbook on Salvation"
Based on John Wesley's theology and the Bible's teaching, this workbook, with eight weeks of daily content, helps readers consider God's ever-present grace, the experience of acceptance, pardon and forgiving, and the lifelong journey to become more Christ-like. Author Maxie Dunham is a beloved United Methodist pastor who was world editor of "The Upper Room" and former president of Asbury Theological Seminary.
"Dear Daughters: Love Letters to the Next Generation"
This book of letters was written by Susie Davis to create a bridge between two groups of women: dear daughters who are in search of spiritual guidance and spiritual mamas who are a little farther down the road and have wisdom to share. Each group has valuable insight to share with the other. This book, a hardover wrapped with ribbon, makes an ideal gift. Davis' podcast of the same name offers women young and old companionship and comfort.
Crystal Caviness, who works for UMC.org at United Methodist Communications, compiled this list of books based on recommendations by staff at The United Methodist Publishing House. You may reach her by email or at 615-742-5138.
This article posted on April 24, 2020.