Brazilian Hymn Writer and Translator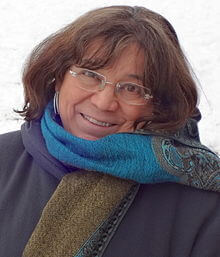 Simei Monteiro, a retired United Methodist-sponsored Person in Mission in her home country of Brazil, searches to sing her faith in a uniquely Brazilian way.
"I felt very strongly that we Brazilians should be expressing our faith in our own musical traditions. I committed myself to compose music which would be ours and through which we could sing our faith."
Simei received a degree in sacred music, worked with her Baptist pastor-husband in local parishes, and published a hymnal called "The Lord's Song in the Land of Brazil." Slowly her hymns and songs of praise have been received, used, and loved. Simei's determination to make music and worship meaningful in people's lives is bearing fruit.
Simei Monteiro was a professor of music and liturgy at the Methodist Seminary in Sao Paulo. She translated many of Charles Wesley's hymns into Portuguese. She was an active part of the Methodist Church in Brazil, the Latin America Council of Churches, and the World Council of Churches.
"Faith grows stronger through simple acts of solidarity, of love, and compassion. I know that I am not alone. I am one among many following Christ's Way."
Adapted from "Singing the Lord's Song — in Portuguese with a Brazilian Beat," in People Just Like These: Stories of Persons in Mission Serving Around the World, Vol. II, ed. by Elizabeth L. Howard. (Denver, CO: Global Mission Partners, 1992), 12.
Addition information from "Simei Monteiro," WikiMonde, accessed Feb. 27, 2018.