This summer in Kansas City, Missouri, the General Board of Discipleship brought together thousands of youth, grades 6-12, and adult leaders for the Youth 2019, a national event that takes place every 4 years in different cities around the country. The theme for this gather was "Love Well". Youth and adults shared inspirational worship, meaningful workshops, service opportunities and fellowship.
Here are a couple of insights, from an UMCom employee who went as a vendor and a youth participant: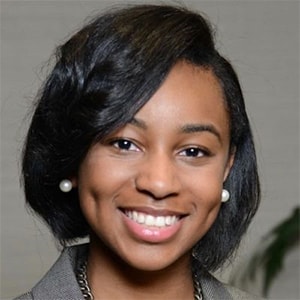 Let no one despise you for your youth, but set the believers an example in speech, in conduct, in love, in faith, in purity. – 1 Timothy 4:12
At the Youth 2019 Conference, in Kansas, MO, I served as a booth manager for UMCom's newly launched website, ResourceUMC. The theme for Youth 2019 was "Love Well." The goal was to encourage youth to take Jesus' message seriously and take action in loving ways. It was powerful to see over 2,000 future leaders gather to give their time to serve and gain a better understanding of the purpose of the United Methodist Church. Youth were able to attend a wide range of workshops centered on how to be better servants in their youth ministry. Participants were also able serve with Rise Against Hunger and pack non-perishable meals to combat hunger globally. It is utterly important to introduce the value of giving back at a young age.
Proverbs 11:14 says "Where there is no guidance the people fall, but in abundance of counselors there is victory." In my eyes, this scripture describes Youth 2019 in a nutshell. The youth at this event were able to be surrounded by an abundance of youth leaders who were not only there to guide them physically but spiritually to set an example in speech, in conduct, in love, in faith, and in purity. That is how you train up a child to love well.
Miss Saundrea Sampson, United Methodist Communication vendor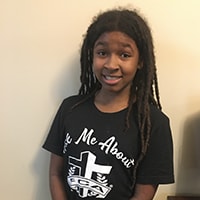 Youth 2019 was so inspiring. It taught me how to "Love Well" and be a better person and while there I made new friends, learned different ways to love others, and had lots of fun. A friend told me the Well Love event is just like the Annual Conference meetings my Dad attends, but much more fun! My friend was right, we did have fun, and we talked about "Love Well," and peace, and love. I would describe my experience as incredible, amazing, and exquisite.
My first day started out amazing… we were hula hooping and dancing, and praying and so much more. My first class talked about music as one of the ways you can love God, others, and yourself. During the entire event we played new games got souvenirs and I saw my Aunt and Uncle. I am so happy I went to Youth 2019!
My new youth group and leaders welcomed me with a warm heart, soul and mind. They helped me when I was hurt, they laughed with me and we all had fun together. I am grateful my Mom and Dad sent me to the Youth 2019 event. I would recommend it to everyone.
Miss Sueli Furtado, youth participant
compiled by Lladale Carey, Senior Web Content Producer, UMCom
The World Service Fund provides basic financial support to program-related general agencies, which are especially important to the common vision, mission, and ministry of The United Methodist Church. Through World Service funding, agencies support annual conferences and local congregations in living out God's mission for the worldwide Church. General agencies also provide essential services and ministries beyond the scope of individual local congregations and annual conferences through services and ministries that are highly focused, flexible, and capable of rapid response.