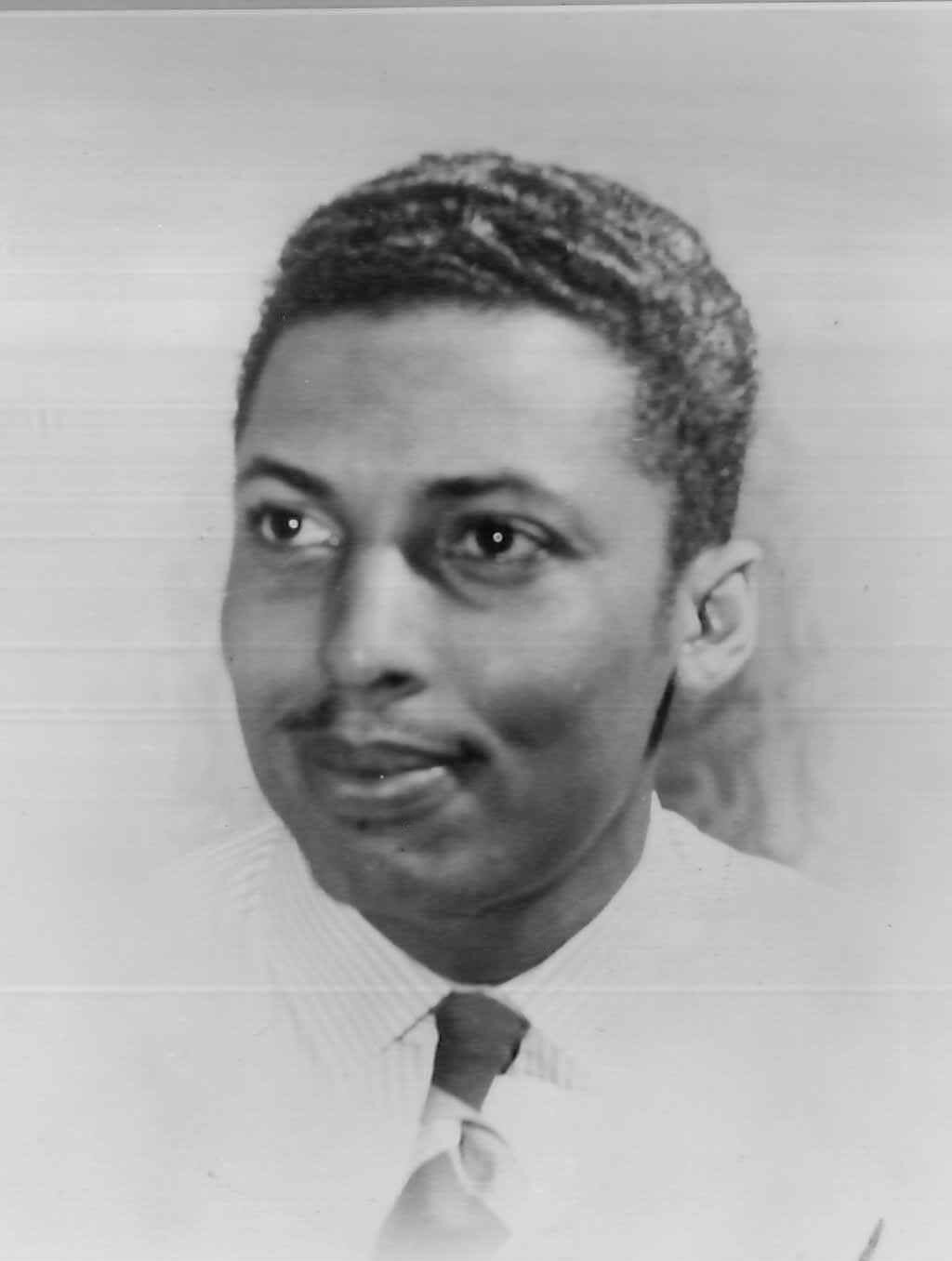 Rev. Thomas A. Harris, missionary to China and later Borneo, Sarawak, Indonesia. 1950s GCAH Misison Albums Portraits 8, p. 90
Missionaries to the Iban people of Sarawak
Thomas and Jennie Harris applied for missionary service in 1947, answering a call by Bishop Creighton Lacy to serve the people of China. They were the first African-American couple to be assigned to China by the Methodist Board of Missions. Born and educated in Florida, they were members of the American Methodist Episcopal Church (AME). Thomas A. Harris majored in agricultural studies and worked as a county agricultural agent. Jennie Lee Harris was a teacher and social worker and worked with migrant field workers. After additional studies in anthropology and cultural studies at the Kennedy School in Hartford, Connecticut, they were sent as missionaries to a developing middle school in Nanping (also known as Yanping) China. But, because of political tensions in China, they were soon among scores of missionaries who were evacuated from the country in the early 1950s.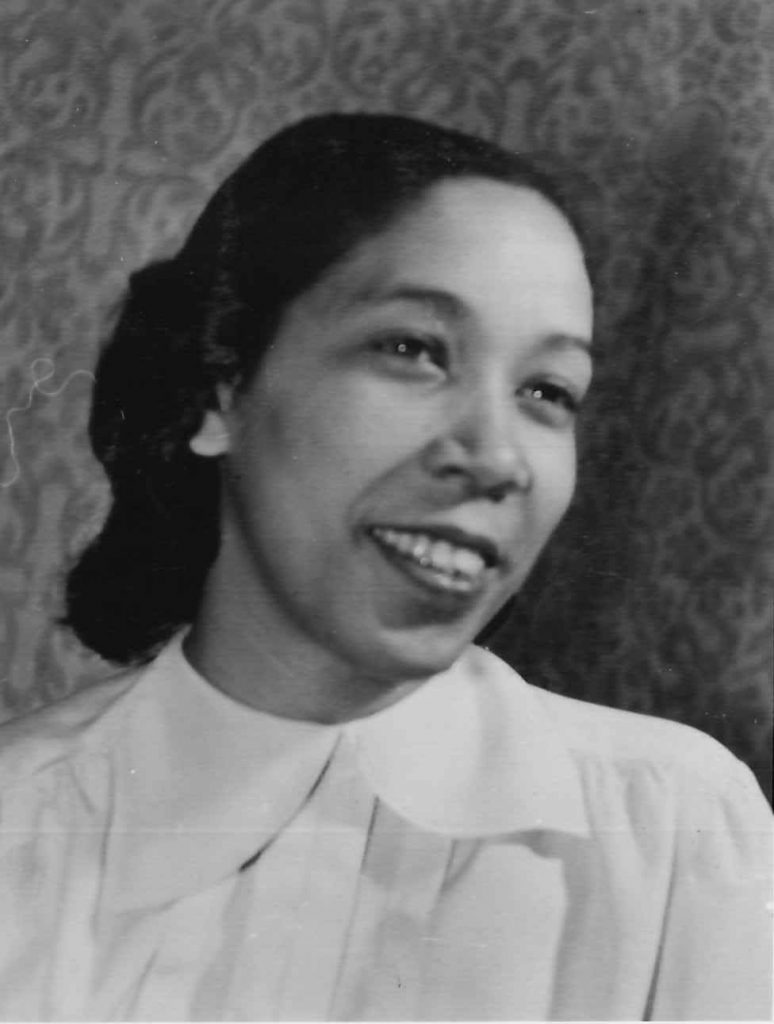 Mrs. Thomas A. Harris. GCAH Mission Albums Portraits #7, P. 148
In 1951, Thomas and Jennie were reassigned to Sarawak, Borneo, as agricultural missionaries and teachers. A number of Methodist missionaries who had worked in China, as well as some Chinese missionaries, transferred to what was then the Malaya-Singapore Methodist mission to serve among a large ex-pat Chinese community in Sarawak. This community began forming as early as 1900 with refugees from the Boxer Rebellion. But the Harris couple did not end up in this established Chinese community. Thomas's agricultural skills were needed up river, in the heart of the longhouses of the Dayak Sea people, known as the Ibans, the largest aboriginal group in Sarawak. Relying on rice as their one-crop staple, they were struggling to survive. In a 1952 newsletter, Thomas Harris wrote: "One-crop farming is always a risky business, even under the best of conditions. It is decidedly out of place in Dayakland. One purpose of our mission is to lead the people into a more diversified farming as we point out the Christ Way." The only way to reach the Iban was by river boat, up the Banyao River to Nanga Mujong, which became the Harris's home.
The Harris family followed Methodist missionary Burr Baughman, who moved to Sarawak after World War II to work among the Iban. Both Thomas and Jennie were strong spiritual leaders who were accepted and trusted by the people. Many among the longhouse leadership – the Iban lived communally with as many as 20 to 25 family in one very long house – welcomed Thomas and Jennie into their homes. Eventually, the missionary couple built an agricultural center and demonstration farm where they introduced diversified crops and animal husbandry. Mrs. Harris opened a school for Iban children and they hosted a clinic when visiting missionary doctors made it up river. Thomas worked with the doctors and Iban farmers to determine how diet and agriculture could improve the well-being and health of the community.
As the years progressed, the Harrises adopted two children and moved down river to the larger community of Kapit. Their expertise was needed for other missions in Sarawak. They oversaw eight primary schools in the Kapit District and expanded a school for the blind in Kapit. Richard and Caring Schwenk took over the mission in Nanga Mujong in the late 1960s. Over their 23 years of missionary service, Tom and Jennie watched as children from their house schools went on to receive secondary and college education, some becoming pastors of the church and teachers of Methodist and government schools.
Thomas Harris reported to the missionary board when Iban Methodists were accepted as a provisional annual conference in the Singapore and Malaya mission church in 1952. They celebrated in 1968 when the autonomous Methodist Church of Malaysia and Singapore was born. Today, the Iban Annual Conference is one of four in the Methodist Church of Malaysia. When the Harris family retired from missionary service and returned to Florida in 1970, Thomas became an ordained elder of the Florida Annual Conference. Jennie died in 1999 and Thomas, a year later in 2000.
Sources: Mission papers of Thomas and Jennie Harris, General Board of Global Ministries; World Outlook, April 1954, "Rural Work in Sarawak," pp. 19-26; and World Outlook, November 1957, "Mission Station in Sarawak," pp. 24-34.