Mission Photojournalist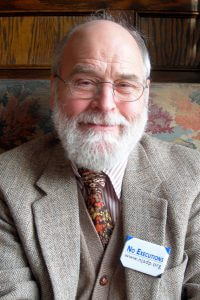 John C. Goodwin
John C. Goodwin began taking photographs for publication in 1960 at age 19. In the 1960s and 70s, he actively photographed aspects of the civil rights and antiwar movements. His first photographs to appear in World Outlook magazine, by the General Board of Global Ministries, were published in 1968. From 1966 to 1974, John worked as a freelance photographer. His subjects included the Rev. Dr. Martin Luther King Jr., Rabbi Abraham Heschel, Daniel Berrigan, Pete Seeger, Joan Baez, Thich Nhat Hanh, and countless others.
After working for eight years as a freelance photographer during the U.S. Vietnam War years, Goodwin accepted the job of photojournalist with the General Board of Global Ministries in 1974. For the next 20 years, he traveled to more than 70 countries to cover mission work and missionaries. His work was featured in hundreds of magazines, and later, online and in documentaries. He excelled at illuminating the face of shared human experience, connecting people around the world. When asked how he got his photo subjects—meaning people—to relax and let their guard down for a good photo, he said, "Love them. You just have to love them." John, as much a goodwill ambassador as a professional photographer, developed and nurtured long-lasting friendships with people all around the world. He also photographed 10 General Conferences (1976-2012) for both Global Ministries and United Methodist Communications.
John was diagnosed with Multiple Sclerosis in 1995. From 1999, he served on the executive committee of New Jerseyans for Alternatives to the Death Penalty—the death penalty in New Jersey was successfully abolished in 2007.
He remained active in the Demarest Nature Center, performed in the choir at Demarest United Methodist Church, and was a familiar figure driving his electric scooter to the Demarest Swim Club every day in the summer. He was a popular model at The Art School at Old Church and others, and portraits of him can still be found in art fairs across Bergen County.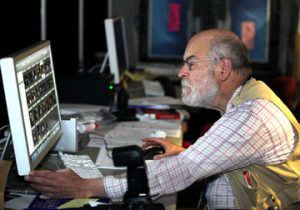 In 1995, Goodwin was named to the United Methodist Communicators Hall of Fame. "My chosen profession, photojournalism, allowed me a lifetime of discovery and celebration of the wonderful differences and profound similarities to be found in our human community," John wrote in an article for New World Outlook magazine in 1996. "Since my first published photographs appeared in 1960 when I was 19, it has been my dream that my photographs would work against racism and other prejudice and would work for understanding and reconciliation."
Compiled by Christie R. House, editor New World Outlook magazine.
Sources: Obituary published in The Record/Herald News on March 24, 2017.
"A Photojournalist Celebrates Diversity" by John C. Goodwin, New World Outlook September-October 1996, P. 34.
Memorial Service for John Goodwin, Demarest United Methodist Church, March 25, 2017, Demarest, New Jersey.