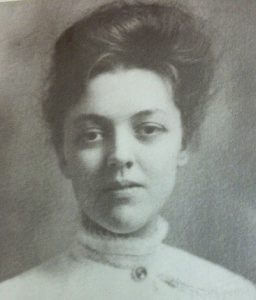 Missionary Teacher in China
In September 1904, an Augusta, GA school teacher did not return to the classroom; instead, she left to begin training as a missionary to China.
It was not the safest of career moves. These were the days just after the Boxer Rebellion of 1898-1901--times in which more than 200 Christian missionaries were killed. But Emma Service Lester, a member of St. James Methodist Church, felt strongly led to become a missionary and serve on foreign fields. She watched the church papers for new missions; and in 1903 she saw an appeal to the Woman's Missionary Board for unmarried missionaries. "If the church means to do anything for the people in China we must have workers," read the communique. Emma was listening, felt her heart thrilled, and readily volunteered for service.
After graduating from Peabody College and Scarritt Bible and Training School, she went to China and served in Moka Garden Mission as a Bible teacher, and later as an English teacher in McTyeire School in Shanghai, serving a total of twenty five years.
In China, Lester taught some of the most influential people in the Far East. One was a young girl who later invited Emma to her Dec. 1, 1927 wedding to her country's leader, Gen. Chiang Kai-Shek. (A biography about Madam Chiang in later years relates how she spoke to diplomats in flawless English, but with "a Georgia accent.")
Lester would be away from Augusta for decades, but came back regularly to report on her work and to encourage others toward Christian service. While on furlough in 1930 she spoke to a group of women at St. James, saying "It thrills me to come back to America and mingle with the Christian women, because I know I am looking at the most privileged women in the world."
In 1932, Miss Lester returned to the States, where she married late in life to college professor Lewis Chase. They lived in New York and Washington.
Emma Service Lester Chase passed away in 1978 at age 95.
Sources: Bill Kirby, The Augusta Chronicle, Aug. 15, 2014; St. James Methodist Church Chronicle of Christian Stewardship, 1856-1967.