Faith is easier said than done. Many inspirational speakers sell faith to their audiences and many people tell their loved ones to have faith during hard times, but one does not truly understand faith until it is time to stand on their own. During a challenging time in my life, I learned how to hold on to faith. As a first-year college student, learning how to rely on my faith was difficult but it allowed me to understand the importance of putting God first in my life.
Ending my first semester of college with a 3.8-grade point average made me anxious and I eagerly prepared for what the second semester would offer. Honestly, I believed that the second semester would be a breeze. I even took on more responsibilities, like getting a work-study job to help my outstanding balance and becoming more active on campus. Managing my sixteen credit hours, while working twenty hours a week, and participating in extracurricular activities overwhelmed me. That was when I started to question myself, "Am I built for this", "Will my struggles get the best of me", and "Am I doing too much?". At that point, my faith weakened. I could not understand why I had so much trouble balancing what was happening in my life.
Through all of my difficulty, I knew that I could rely on the wisdom of my parents. When I faced hardships growing up, they would always tell me that "The Lord will never give you too much than what you can handle." During that challenging semester, I reflected on those words. That was the inspiration that kept me going--although sometimes I felt like uplifting words were not enough. I would pray and think about it most of the time, but as I mentioned before, I had a faith problem. I needed to see God move fast and quickly; I grew impatient.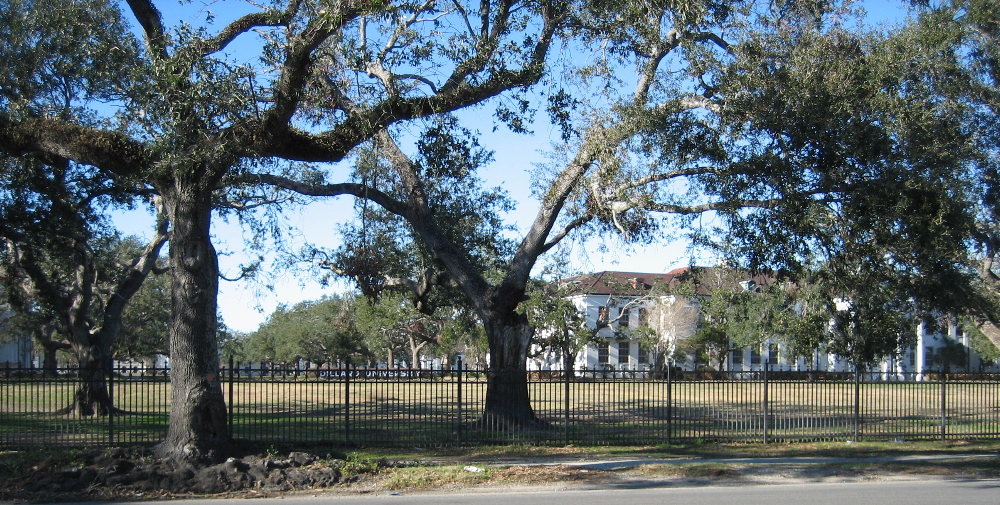 During that time, Reverend Earnest Salsberry served as Dillard University's chaplain. His office was open to anyone that sought out help, spiritually. This time when I went to him, I did not explain my exact situation and what I was going through, I just told him, "Times were rough, I don't know if I am prioritizing right or if I just need to stop being active on campus". He responded with, "You know exactly what you need to do, it's inside of you". His response confused me, but later that night I attended chapel service. His sermon was about the story of the "Hebrew Boys" in chapter three in the Book of Daniel. Rev. Salsberry explained how their commitment to God gave them an "unbothered faith" that allowed them to withstand the fire. His sermon made me realize that my focus was wrong. I put my academics and extracurricular activities before God. That was why I could not balance my responsibilities and why my faith was so weak. At that moment, I decided to make God my first priority because I knew it was the first step to an "unbothered faith".
As my faith grew, my challenges did not seem so tough and I also knew that they would only last for so long. Later that semester, I received an academic and athletic scholarship that put an end to my outstanding balance. Also, I was chosen to be a Lina H. McCord Ambassador for the Black College Fund, this program also provided me with funding. My responsibilities became less overwhelming and I was able to enjoy the rest of my freshman year. If I did not place God before everything and if God would have not stayed true to His promise, my semester would have ended terribly.
I use my experience as an inspiration to others by just giving them an understanding that a faithful God is always watching over you. So, what God did for me, God can also do for you. Always pray and refer to scripture when in doubt because that strengthens your faith. We must understand that faith is " he assurance of things hoped for, the conviction of things not seen" (Hebrews 11:1). Just because it seems like everything is going wrong does not mean God is not putting in work behind the scenes. We are taught to "practice what you preach", but during times of struggle, we are faced with the difficulty of following our own advice. As hard as it may seem, you must still hold on to faith. Today, faith still has an extravagant role in my life. It continuously helps me to find peace in the circumstances I face. Through it all I now understand that God brings us to tough times to strengthen us, God wants us all to have an "unbothered faith."
---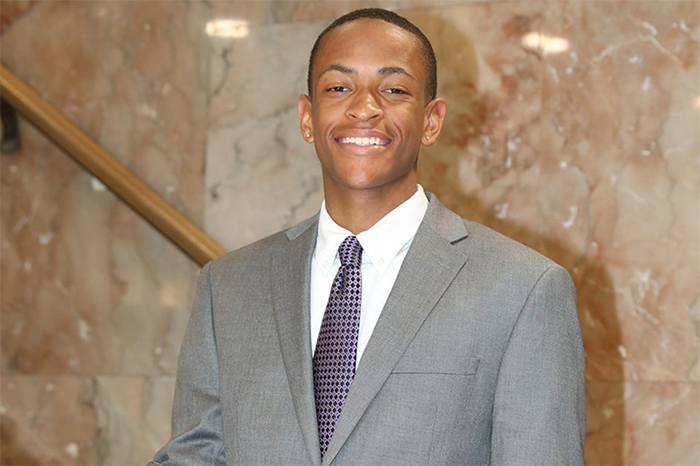 Langston Carter-Price is a student at Dillard University and a beneficiary of the Black College Fund, which provides financial support to maintain solid, challenging academic programs; strong faculties; and well-equipped facilities at 11 United Methodist-related historically black colleges and universities.