Methodist bishop and missionary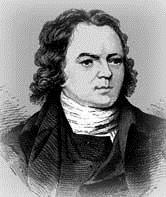 Coke was born in Brecon, Wales, of well-to-do parents. Educated at Jesus College, Oxford University, with a B.A., M.A., and a doctorate in civil law, he worked first as a burgess and bailiff in Brecon, and then as an ordained Anglican curate in South Petherton.
Dismissed in 1777 for his Wesleyan leanings, Coke joined John Wesley, who found in him a valued legal mind, a gifted evangelical preacher, a skilled administrator, and in later years, his most trusted companion. After serving as superintendent of Methodism's London circuit (1780) and first chairman of the Irish Conference (1782), Coke was ordained and appointed by Wesley in 1784 as superintendent for the work in the newly independent United States.
Coke convened the organizing conference for American Methodism at Baltimore, Maryland, in 1784 and, with authorization from Wesley, ordained Francis Asbury and consecrated him joint superintendent. Through nine subsequent visits to the growing church in the United States, Coke symbolized the unity of Methodists on both sides of the Atlantic, although he had continual disputes with Asbury over church policies. They agreed, however, to make a stand against slavery, threatened slaveholders with excommunication, and presented an antislavery petition to President George Washington at Mount Vernon in 1785.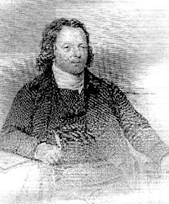 Coke was rightly called Father of the Methodist Missions. His pamphlet An Address to the Pious and Benevolent Proposing an Annual Subscription for the Support of Missionaries (1786) was the first Methodist missionary tract.
He intended to establish missionaries in Nova Scotia in 1786, but a gale forced his landing in Antigua, West Indies, instead. Thrilled with the opportunities there, mission in the British West Indies and other British colonies became his dominant passion for the remainder of his life.
At the last conference attended by John Wesley at Bristol in 1790, Coke was named to head the first Methodist missionary committee (he later was made its president, upon the organization's revision in 1804).
"I beg from door to door," he told his friends without embarrassment, and he donated his family's wealth to the missionary effort.
Beginning in 1792, he led in sending pioneer missionaries to most islands in the West Indies, as well as to new missions in Sierra Leone, Nova Scotia, Ireland, and France.
During the Napoleonic Wars he organized work among the 70,000 French prisoners of war held in England. He died in 1814 on board a ship en route to India, leading a missionary band of preachers for India and South Africa. Wesleyan Methodist missions advanced spectacularly following Coke's death, building on the visionary foundations he had laid.
By Norman E. Thomas.
This article is reprinted from Biographical Dictionary of Christian Missions, Macmillan Reference USA, copyright © 1998 Gerald H. Anderson, by permission of Macmillan Reference USA. All rights reserved. It is taken, with permission, from the History of Missiology: http://www.bu.edu/missiology/missionary-biography/c-d/coke-thomas-1747-1814/
Bibliography
Digital Text
Coke, Thomas. An Address to the Pious and Benevolent, Proposing an Annual Subscription for the Support of Missionaries in the Highlands and Adjacent Islands of Scotland, the Isles of Jersey, Guernsey, and Newfoundland, the West Indies, and the Provinces of Nova Scotia and Quebec. London: 1786.
Secondary
Candler, Warren A. The Life of Thomas Coke. Nashville: Pub. House M.E. Church, South, Lamar & Barton, agents, 1923.
Drew, Samuel. Life of the Rev. Thomas Coke, LL.D.: including in detail his Various Travels and Extraordinary Missionary Exertions, in England, Ireland, America, and the West-Indies: with an Account of his Death, on the 3d of May, 1814, while on a Missionary Voyage to the Island of Ceylon, in the East-Indies: Interspersed with Numerous Reflections; and concluding with an Abstract of his Writings and Character. New York: Published by J. Soule and T. Mason, for the Methodist Episcopal Church in the United States, 1818.
Sowton, Stanley. Thomas Coke. Grand Rapids: Zondervan, 1956
Vickers, John. Thomas Coke: Apostle of Methodism. London, Epworth Press, 1969.
Links
Papers of Thomas Coke, the Methodist Archive and Research Center at "Mundus: Gateway to Missionary Collections in the United Kingdom."
Portrait
http://gcah.org/history/biographies/thomas-coke