A long, successful marriage is a gift from God, but it also takes some work. Three United Methodist couples share how their faith, their church, and a sense of humor have been key elements for them.
Shared service
Tim and Susan Wells who will celebrate their 51st anniversary on September 19, 2021, have gone on more than 25 mission trips together, mostly for hurricane and tornado relief. While Tim is team leader, Susan keeps the volunteer group fed.
Early in their marriage, however, learning to work together didn't come easily.
"Think of me as a house that needed to be renovated," shares Tim Wells, a Navy veteran who worked as a computer consultant before retiring as the business manager for Floris United Methodist Church in Herndon, Virginia. "She renovated me. I had to change for her."
"He did. Bless his heart," adds Susan Wells.
Early on, Susan ran the household while Tim was away at sea. When he returned to shore, things were different.
"It was wonderful when he was gone," Susan shares, provoking laughter from Ted. "It wasn't wonderful. It was just that when we first got married he was a tad controlling."
Tim is grateful Susan challenged him to let go a little.
"Well, she helped me grow up," he said.
On mission trips today, it all comes much more easily.
"At the end of the trip," Tim offers, mock grousing, "she gets like 90% of the thanks… The bottom line is just to have her along."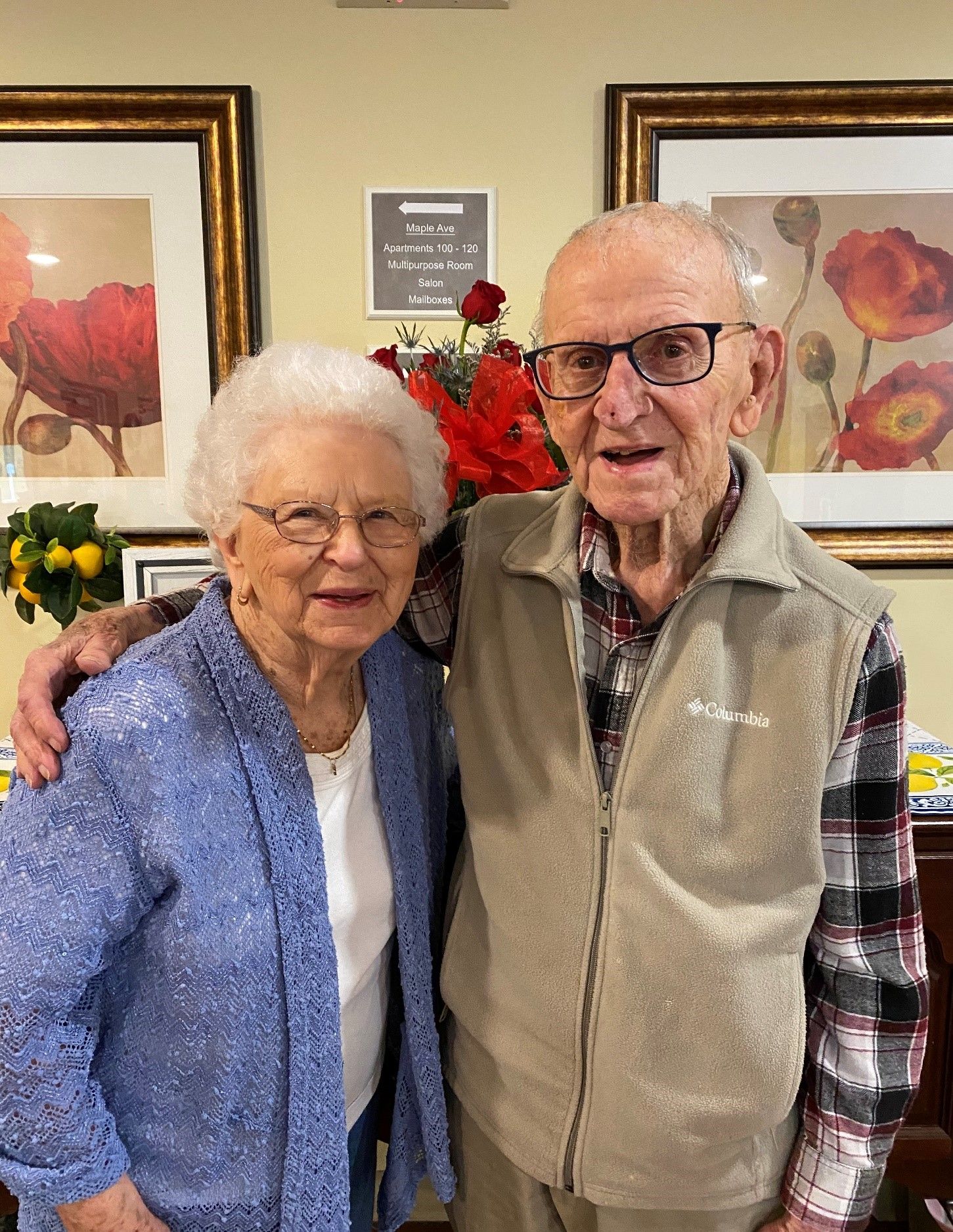 Wanda and Jack Southern, 93, will celebrate their 75th wedding anniversary in 2021.
Shared humor
Jack and Wanda Southern, both 93 and closing in on their 75th anniversary, allow their daughter to do the heavy lifting during a conversation. Jack still has good timing with a one-liner, however. They are longtime members of Bemus Point United Methodist Church.
Before retiring, Jack Southern was a truck driver and volunteer fireman. Wanda worked at Edward Jones, a financial services firm. Before moving into Brookdale Lakewood Senior Living in Lakewood, New York, they split their time between Florida and New York.
"We always used to joke … that half the year mom was happy, and half the year dad was happy," said Kristina Watson, one of the Southerns' three children. Wanda enjoyed Florida because of the socializing, while Jack preferred upstate New York, where they had a home on a lake. Jack picked up the nickname, "Walleye Jack," because he has caught so many walleye fish.
After two March 16 anniversaries spent celebrating in quarantine because of COVID-19, the Southerns are looking forward to getting out more.
Shared faith
Ted and Lynda West consider themselves "bee workers" at Fairlington United Methodist Church in Alexandria, Virginia. They'll celebrate their 59th anniversary in June 2021.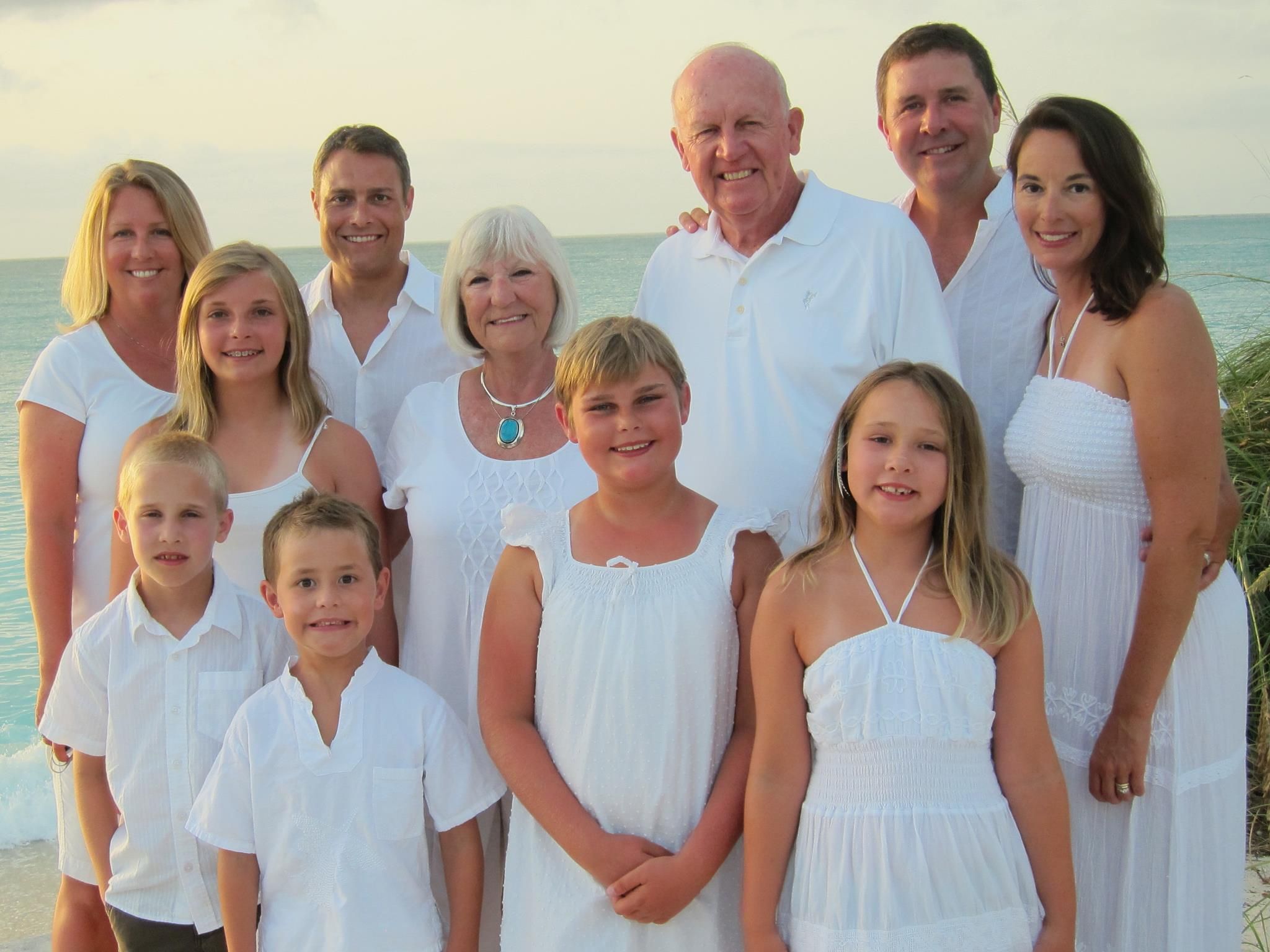 Lynda and Ted West, married since 1962, are pictured here with their family during their 50th wedding anniversary trip.
"We've just about been on every committee and done about every job that the church has," said Lynda, a budget analyst at the Agriculture Department before retirement with a new retirement vocation as a volunteer fundraiser for Inova Alexandria Hospital. Ted was a mail carrier for 35 years.
They have worked in the kitchen during events, taught Sunday school and counseled teenagers. Lynda was the wedding coordinator at the church for 15 years, while Ted recently stepped down as a church trustee after 25 years. He still runs the church's Christmas tree sale every year.
Their advice to young couples? Center your lives around the church.
"I think your marriage goes better when you're affiliated with a church and you're active in the church," Lynda said. "We believe in the power of prayer. We find our strength from our church."
Jim Patterson is a Nashville freelance writer. Contact him by email.
This story was published May 26, 2021.