The Africa University Board of Directors ended its February 2020 gathering upbeat and confident in the university's mandate and influence as the cornerstone ministry for United Methodist-related transformational and disciple-making efforts on the continent of Africa.
"The emphasis on female leadership and diversity are catalysts of peace and development for the continent. This is a true witness to Our Lord and Savior Jesus Christ. May his kingdom come. May Africa University continue to blossom," said Muyombo.
In their closing statement, board members highlighted the core mission of Africa University—education and leadership formation—which merits the denomination's continuing investment as it equips leaders for the continent of Africa in a United Methodist, Christian experience.
The board reiterated that Africa University remains focused on its mission, which is informed by the global mission of The United Methodist Church, and realized in the contributions of the students, faculty and graduates toward:
Overcoming poverty together (ministry with the poor and marginalized)
Seeking health and wholeness for all (fighting diseases, improving global health)
Leading where God calls (effective, principled leaders)
Making new disciples of Jesus Christ (planting new congregations, revitalizing faith communities) "The University is and will continue to be the radiant face of The United Methodist Church in mission together. This institution will continue to turn out transformative leaders for the church and communities on the African continent," said Nhiwatiwa.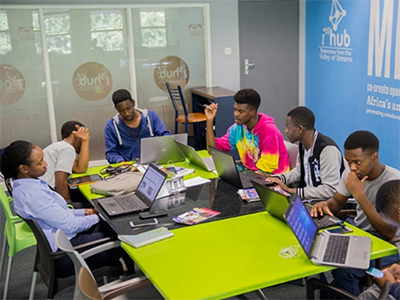 Courtesy photo.
Currently, international student recruitment and internationalization of the educational experience are at the top of the board's agenda. With board support, university administrators are implementing new initiatives such as peer recruitment, remunerated referrals and online recruitment ambassadors. Additional linkages with charitable foundations and sister churches in the Wesleyan family who run large-scale education and orphan empowerment ministries are also being pursued with the goal of increasing the enrollment of international students to 60 percent by 2028.
"The East Ohio Conference campaign for building and furnishing a dormitory for female students affirms our long-standing support of Africa University and our shared value of providing students with wholesome housing accommodations and community life while pursuing their education," said Bishop Tracy Malone, the episcopal leader of the East Ohio.
Student access, quality of life and retention were key areas of discussion for board members.
The board and senior administrators expressed immense gratitude to The United Methodist Church for the broad-based support and steadfast investment coming from local churches, individuals and agencies.
By its faithfulness, The United Methodist Church invites and encourages new partners to join in the mission, bilateral funders, charitable foundations and non-governmental organizations being among them. Africa University provides opportunities for people to give. By giving freely, they walk alongside their neighbors, participate in bringing dreams to life, and help to shape an abundant present and future for more of God's people.
Africa University has gone beyond what some thought was impossible. "The things which are impossible with men are possible with God." Luke 18:27 NKJV
excerpt from a story by Andra M. Stevens, Director, Communications, Africa University Development Office
One of seven apportioned giving opportunities of The United Methodist Church, the Africa University Fund transforms Africa by educating and empowering students from across the continent through Africa University, the first fully accredited, United Methodist-related educational institution on the continent. The Africa University Fund supports the general operating expenses of Africa University including faculty and staff salaries and vital infrastructure. Please encourage your leaders and congregations to support the Africa University Fund at 100 percent.