John Wesley initiated the first annual conference in 1744 to bring together his preachers in England.
As Methodism in America began to grow, Wesley sent several of his preachers to oversee the work there. He expected the preachers in America to adhere to the same discipline and organizational system that he maintained in England.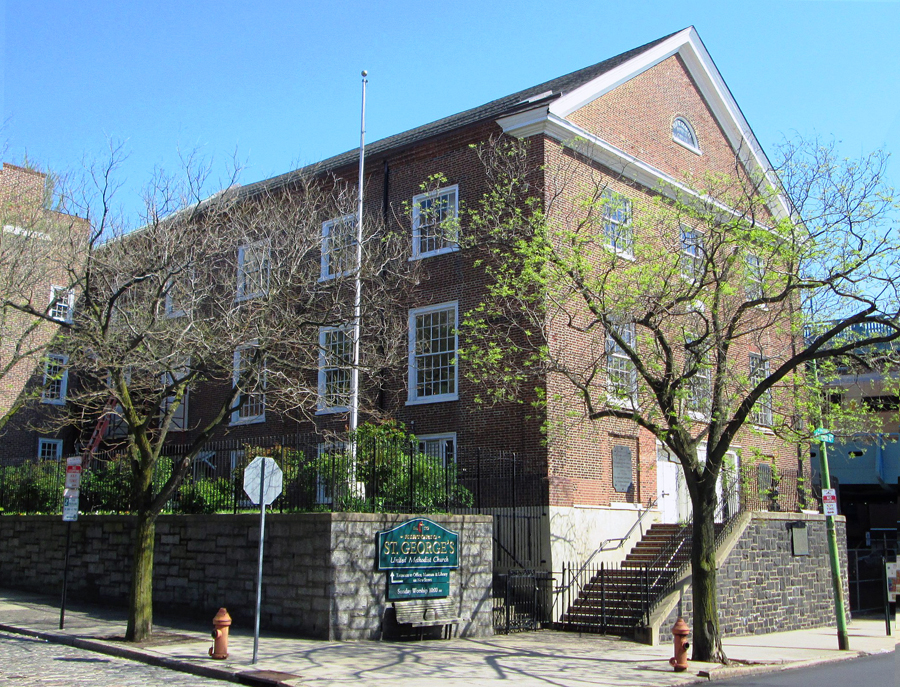 In July 1773, Thomas Rankin, one of the preachers sent by Wesley, convened the first conference of all Methodist preachers at Historic St. George's Church in Philadelphia. At that time, common agreements about how the Methodist societies would function were adopted and preachers were appointed to oversee the work of the societies. It was at this conference that William Watters received an appointment as the first American-born Methodist itinerant preacher.
For the next two years, these gatherings, called "Several conversations between the Preachers in Connexion with Rev. Mr. John Wesley," continued to meet at St. George's.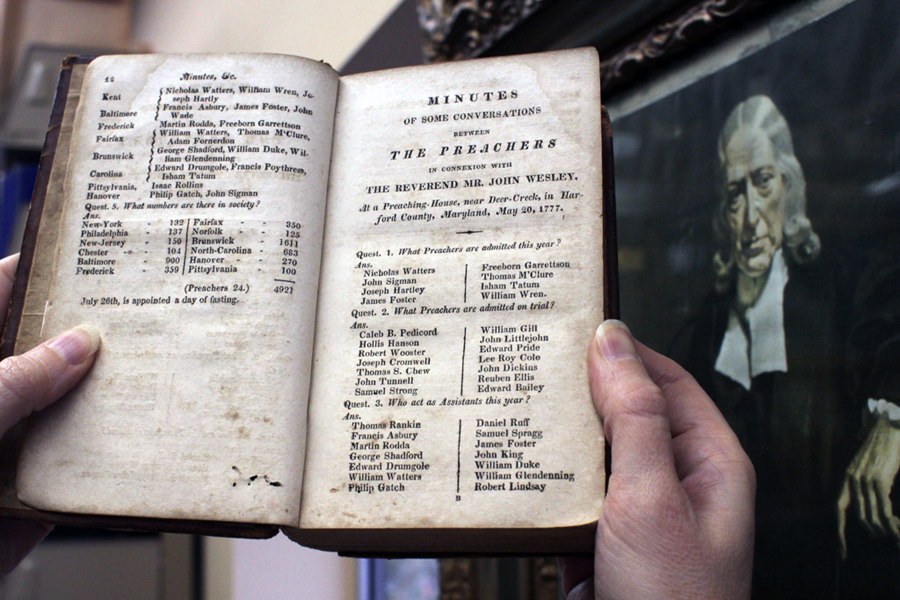 However, the unrest leading up to the Revolutionary War affected Methodist meetings. When the British occupied Philadelphia, they used St. George's as a cavalry school. Thus, in 1776, the conference was moved out of Philadelphia to Baltimore.
In addition to the general meetings of all Methodist preachers, smaller regional conferences began to meet on an annual basis to appoint preachers within those regions. After the birth of the Methodist Episcopal Church in 1784, these smaller regional meetings, known as "annual conferences," became the more direct ancestor to current annual conferences.
---
This content was produced by Ask The UMC, a ministry of United Methodist Communications.