"Everyone in the immediate community benefited from Bethune-Cookman College's presence in our neighborhood through educational, social and spiritual exposures."
Our stakeholders are the many alumni, friends, faculty, staff, students, and their parents who give to the Bethune-Cookman University. Their generosity makes our work possible. Here's one Alumnae's story:
"Invest in the human soul. Who knows, it might be a diamond in the rough." - Dr. Mary McLeod Bethune
I give because I care. I give because there is a need. I give because I'm helping someone. I give because God has blessed me. And lastly, I give because I am a bridge builder. The following are excerpts from the poem Bridge Builder by Will Allen Dromgoole which inspires me to give, says Eyvette Troutman-Presley, (72) College of Education.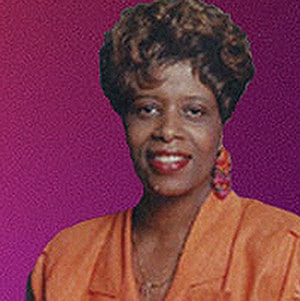 Bethune-Cookman College Alumna, Eyvette Troutman-Presley, (72) College of Education. Courtesy Photo.
I am a second-generation native Daytonian and I grew up less than four hundred feet from Bethune-Cookman College (now University). Everyone in the immediate community benefited from B-CC's presence in our neighborhood through educational, social and spiritual exposures. As kids, we knew that a safe place for skating and riding bicycles was on the campus of Bethune-Cookman College. On many occasions, Dr. Bethune would step aside while an entourage of soul train skaters and bike riders passed. I always knew I would attend college and Bethune-Cookman would be my choice. My paternal aunt, Eloise Troutman Thompson, was Dr. Bethune's personal secretary, so we attended many of the community activities. My maternal aunt, Lillie L. Fleming, was the first graduate of Bethune-Cookman College, starting a family legacy that has spanned six decades and lasted three generations, with two family members currently enrolled. Included among them are approximately 40 family graduates, one total family, and another total family upon completion of requirements in December 2019.
The foundational school was B-CU, which led me to pursue two higher education degrees. My siblings and I earned scholarships or work-study. As a work-study student, I was a tour guide for the Foundation home, where I would describe the displayed artifacts of Dr. Bethune, her life's history, organizations, and sharing information about her renown "photo gallery."
My devotion to my alma mater strongly influenced my reasons for sharing my time and talent with the Volusia County Alumni Chapter. I served as membership chairperson for 10 years; became a life member; spearheaded a scholarship endowment for our local chapter where we raised $15,000.00; executive board member, organized alumni phone-a-thons; participated in Alumni Day of Service; and mentored juniors and seniors from the College of Education at B-CU, while also representing our district as Volusia County's Teacher of the Year.
I am empowered through my lifelong experiences and service to follow the vision and legacy of Dr. Mary McLeod Bethune. My investment in the future of worthy students demands me to continue the dream of our beloved founder in helping to prepare the next generation of global leaders.
Bethune-Cookman University, Daytona, FL
One of seven apportioned giving opportunities of The United Methodist Church, the Black College Fund provides financial support to maintain solid, challenging academic programs; strong faculties; and well-equipped facilities at 11 United Methodist-related historically black colleges and universities. Please encourage your leaders and congregations to support the Black College Fund apportionment at 100 percent.