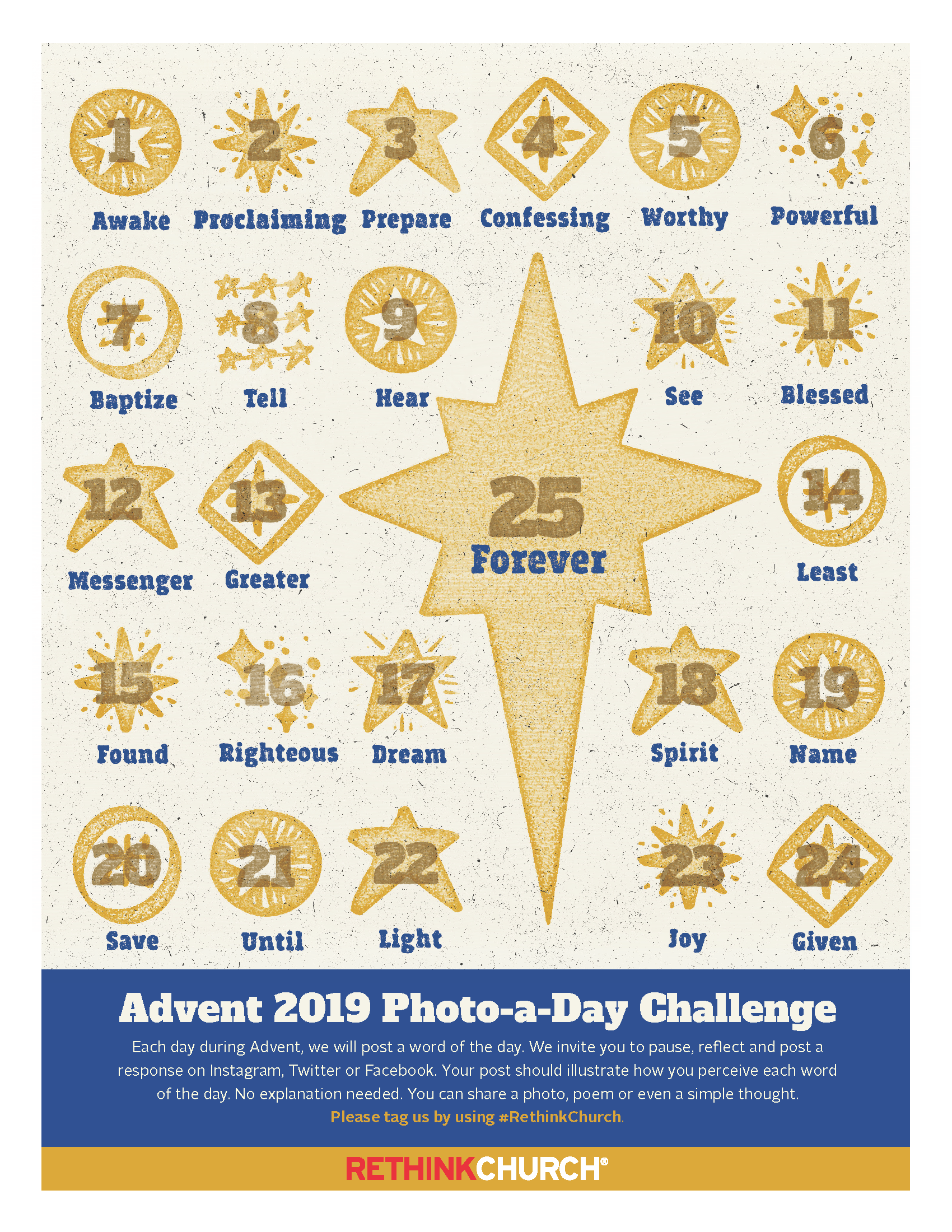 Pause. Reflect. Prepare. Repeat.
Advent is the season leading up to Christmas. It is 24 days of preparation. This year, we're inviting you to prepare by hitting the "pause" button... daily.
We offer a practice for the Advent season that we hope is more meaningful and rewarding than it is hard: Our Advent Photo-a-Day Challenge. Each day during the season of Advent, we'll post a word for reflection. Take a moment (or several moments) of pause and reflection, then share a response to that word through a picture. Post your picture on social media with #RethinkChurch.
Don't worry if you miss a day or two--there's no failing this challenge. We just hope to provide a gift of added meaning to this special season.
Download your copy of the 2019 Calendar.
Here's a look at the list of words for this year!