Growing as a follower of Jesus Christ is a lifelong journey. In addition to the support, encouragement, and teaching we receive from our United Methodist congregations, wonderful books are also available to help us grow in our discipleship.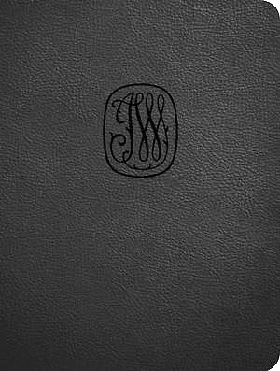 The Wesley Study Bible has features to help us grow in our discipleship. Photo courtesy Cokesbury.com.
Bible
John Wesley, historic founder of the Methodist movement, famously called himself "a person of one book," the Bible. The voracious reader and prolific writer understood there is no book nearly as important to our spiritual growth. As we seek to grow as followers of Jesus Christ, it is important that we read and study the Bible.
The Wesley Study Bible (available in Common English Bible and New Revised Standard Version) contains helpful resources for better understanding scripture and living into our Methodist heritage. Footnotes on each page illuminate the text of the Bible, often referencing John Wesley's Notes on the Bible. Additionally, short articles about "Wesleyan Core Terms" introduce important concepts, while brief "Holiness of Heart and Life" reflections by pastors help us apply those concepts to our lives.
Beliefs
John Wesley called early Methodists to a way of faithful living, to "watch over one another in love," and to grow in their love for God and neighbor. Several books help United Methodists apply those principles today.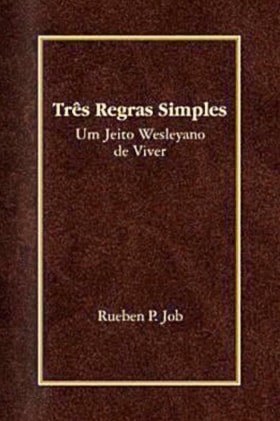 Three Simple Rules is available in several languages, including Portuguese. Photo courtesy Cokesbury.com.
Three Simple Rules: A Wesleyan Way of Living (French | Spanish | Korean | Portuguese | English) introduces us to John Wesley's General Rules for early Methodists, summarized as "Do no harm," "Do good," and "Stay in love with God." This little book encourages us to use those rules as a guide for daily living.
Five Means of Grace: Experience God's Love the Wesleyan Way introduces another important Wesleyan concept, the means of grace. This book explores five practices Wesley named—prayer, searching the Scriptures, the Lord's Supper, fasting, and Christian conferencing—and how practicing them enriches our faith journeys.
Similarly, Five Marks of a Methodist: The Fruit of a Living Faith looks at what Wesley identified as five characters of a Methodist—loving God, rejoicing in God, giving thanks, praying constantly, and loving others.
Top 10 United Methodist Beliefs explores what we believe about the Bible, grace, repentance, the church, a life of faith, and more.
It's not a book, but The Quadrilateral Game: A Wesleyan Trivia Challenge for All Ages provides an opportunity to learn (or show off) while you play! This fun series of 44 games for PowerPoint offers levels for children, the family, youth, and an advanced level for those in the know.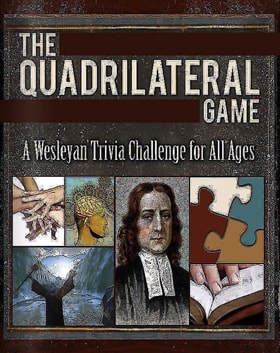 The Quadrilateral Game offers an opportunity to learn while you play. Photo courtesy Cokesbury.com.
Singing and devotions
United Methodists sing our faith. Since the days Charles Wesley, the hymn writer of the Methodist movement, we have been reading and singing hymns and songs as part of our private and public worship.
Your church probably has copies of The United Methodist Hymnal, Mil Voces Para Celebrar (Spanish edition), and/or Come, Let Us Worship (bilingual Korean-English hymnal) to use in worship, but they are also great resources for individuals. In addition to the hymns, these volumes contain helps for leading private or family worship, prayers for different seasons, and more. Did you know there is a version of The United Methodist Hymnal for your iPad?
The Upper Room Disciplines is another wonderful aid for private prayer. The daily devotions include scripture readings and thoughtful meditations that help us live our faith every day.
History
Wesley and the People Called Methodists (available in English, Spanish, and Korean) is a lengthy but readable introduction to the beginning of the Methodist movement led by John and Charles Wesley in 18th century England. For those who want to know more about our early history, this is a great place to start.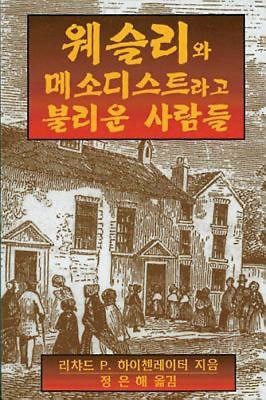 Wesley and the People Called Methodists is available in Korean, Spanish, and English. Photo courtesy Cokesbury.com.
Church life
Our path of discipleship includes active participation in the life of a local church where we worship, serve, and receive the sacraments. United Methodist Discipleship Ministries has produced several free, downloadable works to help us understand church membership and the sacraments.
Our Membership Vows in The United Methodist Church teaches the meaning of our membership vows and how we can live them more fully each day.
By Water and the Spirit teaches about our understanding of the sacrament of Baptism, and explains how confirmation, church membership, ordained ministry, marriage, and funerals frow from our baptismal covenant.
This Holy Mystery teaches about the sacrament of Holy Communion in The United Methodist Church.
Find more
There are many other books that can help United Methodists grow in our faith and discipleship. Find them at Cokesbury, Abingdon Press and The Upper Room.
This article was originally published November 2, 2017.
Joe Iovino works for UMC.org at United Methodist Communications. Contact him by email.