A fresh crime scene is a miserable place.
In Philadelphia, the Rev. Myra Maxwell or someone from her team gets there as fast as they can, with the goal of making it a little less miserable.
"For the most part, people don't understand what you're going through when you have situations like that, unless you've experienced it," said Maxwell, a United Methodist pastor and executive director of victim support services for district attorney's office in Philadelphia.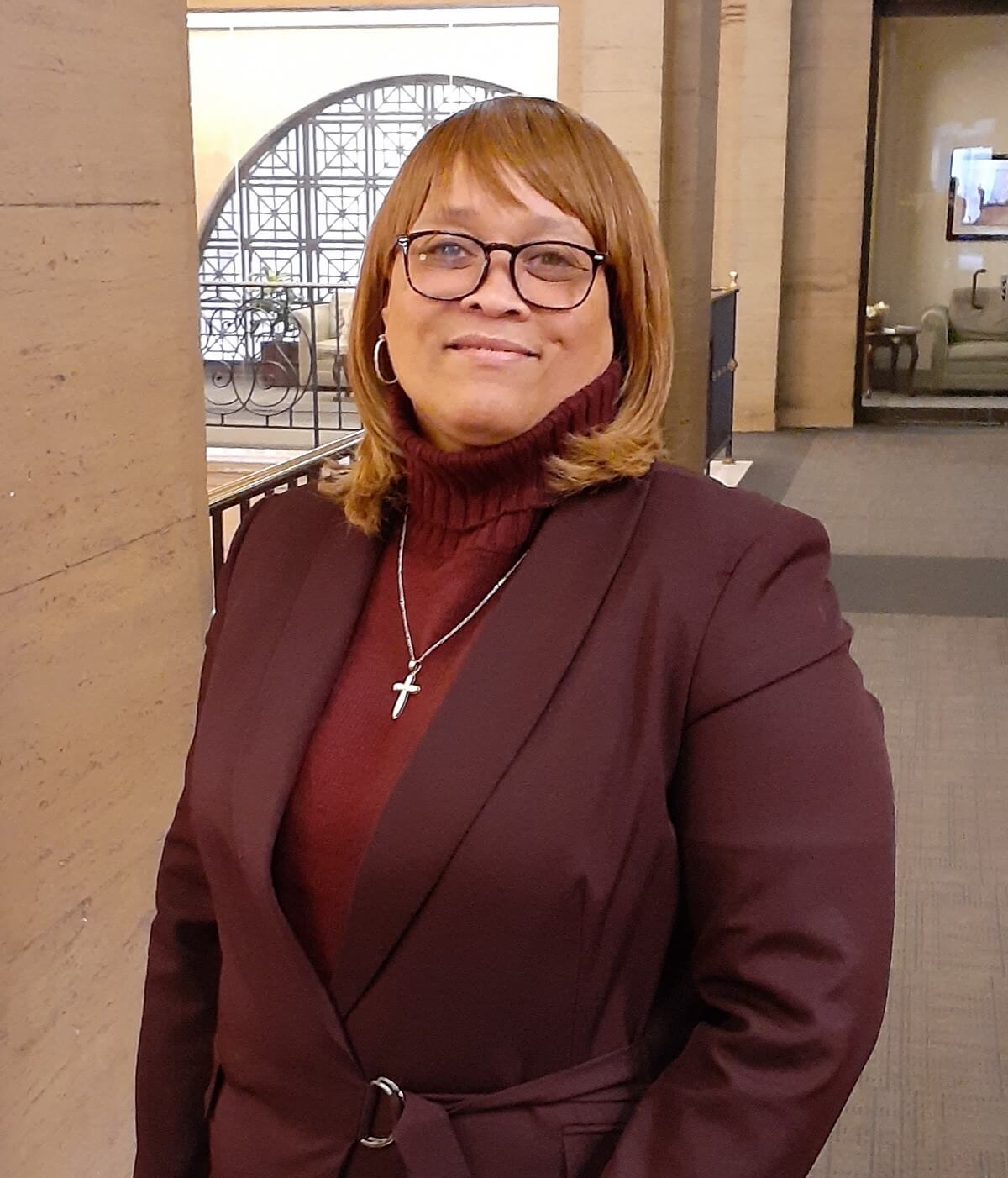 The Rev. Myra Maxwell's mission as a victim's advocate is to walk alongside those experiencing trauma, a role where she has found healing from her own victimization. Photo courtesy of Myra Maxwell.
Ministering to misery
"My misery became my ministry," added Maxwell, who is a crime victim herself.
Philadelphia experienced 562 homicides last year, and as of July 19, 2022, that number stood at 300.
"You're always talking to people who have experienced the worst day of their lives," said Robert Listenbee, first assistant district attorney at the Philadelphia DA's office and Maxwell's supervisor, about the role of victim's advocates.
"We're a nation with 45,000 people killed by guns last year, and thousands of people shot," Listenbee said. "That's horrendous and saddening. … Those victims go on to years of trauma, and anything we can do to reduce the trauma would be great."
The key to being a helpful victim's advocate at a crime scene is staying calm and using your experience to guide people in shock as they begin to navigate their new reality, Maxwell said.
It's important to be present
"If we never said a word, our presence is important," said Maxwell, who pastors Trinity United Methodist Church in south Philadelphia with her husband, the Rev. Gary Maxwell Sr.
"It's powerful. Jesus was present."
The advocates help crime victims and their families communicate with the police who are investigating and the coroner's office where the body will be sent. They have a fund to help with funeral costs and other expenses that come up because of the crime, and sometimes relocate families on a short-term basis if staying home might be dangerous.
"Once we are notified by the police department, we will activate a team to go on the scene," Maxwell said. "We have the water and we have the tissues."
Helping with water, tissues, and next steps
As the shock starts to wear off, families want to know about the steps they need to take next.
"The worst thing is to get someplace and you don't know what to do next." she said. "Most people who are experiencing a homicide are experiencing it for the first time, so they don't know what they have to do."
There are follow-up visits with the family up to 60 days after crime.
"A grandmother may be caring for 5 children after a homicide loss," Maxwell said.
"Before the loss she may have lived alone and was only responsible for providing for her own needs."
The system can be "complex and awkward," Listenbee said. "It's a sometimes insensitive and uncaring system. We want them to know that there is one voice at least in our office that is available to talk to them and talk them through the kinds of things that matter to them."
"I'm a survivor"
Maxwell is forthright about her own experience as a victim. She has experienced domestic abuse, lost a nephew to homicide and had several friends that were murdered. Her brother was shot when he was 16 and she 4-years-old.
"I'm a survivor of childhood sexual abuse," she added.
A male family friend sexually abused Maxwell starting when she was 3-years-old.
"I wasn't able to really articulate anything to my parents," she said. "I never really disclosed it until I was 20."
That's when Maxwell's daughter was born and her abuser returned to Philadelphia.
"I couldn't let my child around him, because I knew that he would do the same to her," Maxwell said.
"My parents didn't know, so they innocently said, 'Oh, welcome, glad to see you and all of those wonderful things.'
"But I wasn't glad to see him."
After Maxwell informed her parents and they confronted the abuser, he disappeared again.
A helper who has been there
She disclosed her traumas while being trained as a victim's advocate.
"They kind of took me in and helped me to really process a lot of the things that I had not processed, and I was able to get some of the supports that I really needed," Maxwell said. "But it kept me strong in the field, because I knew that other people experienced what I had experienced."
Maxwell said her Christian faith is an important part of her job with the district attorney's office.
"There's a spiritual component to victimization," she said "We cannot ignore the spirit of people. … If we're going to be a resource, we would be a horrible resource if we didn't acknowledge that people have faith traditions."
Jim Patterson is a Nashville, Tennessee freelance writer. Contact him by email.